A vicious power struggle has troubled the NSCN-K for some time now, leaving Nagas confronted and bewildered with the polarizing realities of ethnic power politics, self preservation and exclusiveness. The violent split in the NSCN in 1988 drove a wedge between the Eastern Nagas living in Myanmar and Nagas , that turned physical distance into a psychological divide reinforced by suspicion.
Khaplang, the ultimate Burmese Naga rebel leader, had stood firmly with the Indian Naga rebels through the sixties and seventies . He sided with Muivah and Issac Chisi Swu when they opposed the 1975 Shillong Accord because he saw them as fighting for the larger Naga cause and not striking a deal with India leaving the Burmese Nagas in the lurch.
But when he started to doubt Muivah and Issac of trying to strike a deal behind his back, Khaplang came down on the Indian Nagas like a ton of bricks. Atleast 182 Indian Nagas died in the violence Khaplang unleashed in the summer of 1988. Muivah and Issac barely managed to flee.
The Khaplang group has suffered further splits — three of them — when Khitovi and Khole Konyak broke away to be followed by Wangtin and Thikhak faction and now the ouster of Khango Konyak as chairman. The reason for that is because the hugely suspicion-driven Khaplang  never allowed any Indian Naga rebel leader to take control of his faction , though some of them found important position in his military wing and played a lead role in attacking Indian forces.
At the back of his mind lay the fear that the Indian Nagas would one day join the peace process with India and ditch him. This is something he would concede to one or two Burmese mediapersons he knew well — though he would sell a different narrative to a few Indian and Western journalists who have met him.
After India refused to include his faction in the peace talks despite doing a ceasefire on grounds that Delhi cannot negotiate with a Burmese national, Khaplang decided to gain strength and bid for time to take on India . So despite the ceasefire with India, he continues to shelter groups like ULFA who were fighting Indian forces, until he abrogated the ceasefire in 2015 and masterminded, with ULFA's Paresh Barua, the formation of the four-group rebel coalition UNLFSWEA.
Khaplang knew he has no future in India — the Naga political space there has been monopolised by the crafty Muivah backed by some Naga political parties . His future lay in Myanmar which is why he struck a ceasefire with Tatmadaw and finally joined the Burmese peace process started by Aung Saan Suu Kyi's Panlong initiative. Khaplang continued to shelter other northeast Indian rebel groups because they paid him for the camps and that was part of his revenue model. So long they fought India, no problem for him.
Now that his nephew Yung Aung has taken the leadership of the group as 'acting chairman' , the fate of the Indian Nagas in the K group is sealed. The decision is unanimous — Khango's ouster and Yung Aung's elevation . So the control of the Burmese Nagas on the group's leadership is clearly established. Two Konyak kilonsers,  Namlang and Piyong , have sided with Yung Aung and not backed Khango.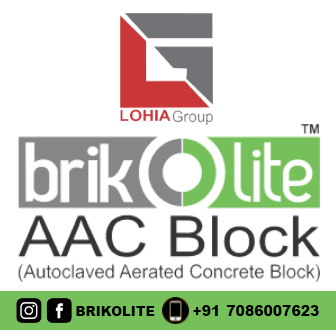 It is not yet clear whether the fighters from the Indian side so capably led by Niki Sumi have remained behind (rather unlikely) but one thing is clear — Indian Naga leaders will no long dominate the K group and Aung would carry forward not only the mantle of his late legendary uncle but also explore how to play into the Burmese peace process and gain more mileage for the Naga self administered zone with Sagaing. That is where the interest of the Burmese Nagas lie — not in fighting India for the shattered illusion of an united Naga homeland.
So the divide now in the K group  is wider than in the undivided NSCN in 1988 when Khole Konyak , the army chief of undivided NSCN, and many top Indian Naga leaders had remained behind to back Khaplang.  The so called unanimously resolved decision in a party's emergency meeting (dominated by eastern Nagas) has shown that Indian Nagas are just marginalised force in NSCN(K).
 It is being projected as a well designed strategic move to Impeach Khango to end the ongoing MA-NSCN(K) conflict but reason is still unclear whether the pressure was Myanmar Army's threat of full  scale operations or the deadline set by the Myanmar Government to sign the NCA by 30 August . News is filtering out that that leaders based in the eastern region(Taga) are reaping the monetary benefits of the ceasefire between NSCN-K and Sagaing Region– in form of big development projects whereas Western region (Konyak) have not been able to reap the benefits/packages of the ceasefire. NSCN-K members (Burmese Nagas) want to remain under ceasefire with Myanmar Government for as long as they can and they see fighting India as less than helpful because the Tatmadaw is pushing them not to do that under pressure from New Delhi.
It has now come to light that when camps of NSCN-K GHQ were being burnt down by Myanmar Army  personnel and cadres of GHQ could not retaliate as they did not receive instructions from CHQ based top NSCN-K leaders. Instead Taga based senior officials (Burmese Nagas) looked the other way and later even when Khango tried to respond to the plight of his cadres and passed on directions to retaliate, C-in C Khumchuk Pangmi passed on directions to defy the orders of the then Chairman.
Cadres, dejected by the inaction and running out of daily essentials, had threatened to join the NSCN(NK) or other Naga faction who are in peace, but the senior Burmese Naga commanders were more concerned about meeting on NCA requirements and not keen to taking on the Tatmadaw or Myanmar Army.
Furthermore, the current acting chairman Yung Aung is first cousin of Kywan Sein (Kilonser Chowangsing), who is said to have investments in Infrastructure, jade and gold mining projects and many of his business partners are former Burmese army officers. Which is why he was even leading the rebellion seeking change in leadership over growing differences of opinions amongst the senior functionaries and had aspirations for the chairmanship of NSCN(K).
It is he who signed and circulated the decisions relating to Khango's ouster. He had been vocal about incompetence of Khango Konyak on the grounds of non-performance. There is high possibility that there could be some understanding over NCA between the Burmese Nagas and the Tatmadaw and the Indian Nagas may be becoming a hurdle
Because these Indian Naga leaders in (NSCN(K)) passionately back the demand for a sovereign Naga homeland which they call Nagalim, incorporating areas of both India and Myanmar, marks it out from most other ethnic armed groups in Myanmar, which demand autonomy within Myanmar.
It might also be to fulfil some condition of NCA that the western Nagas are being flushed out, to become ethnic armed group of Myanmar free from Indian link. In that case, it would threaten to demoralize the Naga spirit and obstruct the objective of Nagalim and jeopardize the shared Naga future as there seems to be clear division among the western and the eastern Nagas.
Deputy C-in-C Niki Sumi had highlighted in the past that there could be division among Nagas if NSCN-K signs the NCA. Consequently, Nagas living in Yangon could differentiate themselves from Nagas living in Mandalay and Nagas of West (probably Nagaland state) could also differentiate themselves from Nagas of East (probably MNHs). At the same time, NSCN-K could lose southern part of proposed Nagalim to Manipur and some parts of eastern Nagalim to Kachins and Shans.
Some parts of Nagalim would also be ceded to Arunachal Pradesh and as a result, the proposed Nagalim would be left out only with present Nagaland state. In fact, some Indian media poutlets have reported that the NSCN(I-M) negotiating with India have already dropped the demand for Greater Nagalim that has delayed the negotiations for a long time.
It is highly likely that aspirations of Niki Sumi  (an Indian Naga) in the K group would be crushed in the face of strong coterie of Tangsa leadership which was already under challenge  soon after the installation of Khango as NSCN(K) chairman.    This leaves the Indian Nagas in the K group with very little option to either float a breakaway faction of their own but if their numbers are not sufficient, they may seek to join one of the Naga rebel factions now negotiating with India.
(U Shwe Maung, is a Burmese columnist based in Myanmar's Sagaing Region who has followed Naga politics in the country closely)