The annual convention of Udalguri district Bodoland People's Front (BPF) concluded with a day-long programme at Bahinigaon of Udalguri of Assam on Thursday.
Attending the open session as chief guest BTC chief, Hagrama Mahilary exhorted the people of BTC region to co-operate with the party leadership and strengthen the roots of the BPF.
He further said that the party has faced criticism both in positive and negative aspects now and then.
The people of BTC are aware of the genuine issues plaguing the region and people living outside BTC should defer from putting their opinion.
Mohilary clearing the air on the land rights of people of BTC region said that the people who are residing in the region prior to the formation of BTC will be provided with land pattas while the people of rural areas living in government lands will be provided seven bighas for cultivation and one bigha for residential purpose while people of urban areas living in government lands will be provided with 2 katha of land.
The BTC supremo also informed that he has exhorted the State Government for appointment of a District Development Commissioner (DDC) in four districts of BTAD.
The appointment of the officers would give relief to the people as many official works could be processed through the office without having to visit Kokrajhar.
Speaking on the changes in functioning of Village Council Development Committee (VCDC) of BTC he stated that the matter is still under consideration and once implemented every VCDC's will get offices along with four-five staff members for smooth functioning of works.
Mahilary further stated that people should join hands in unison for the growth and development of the region.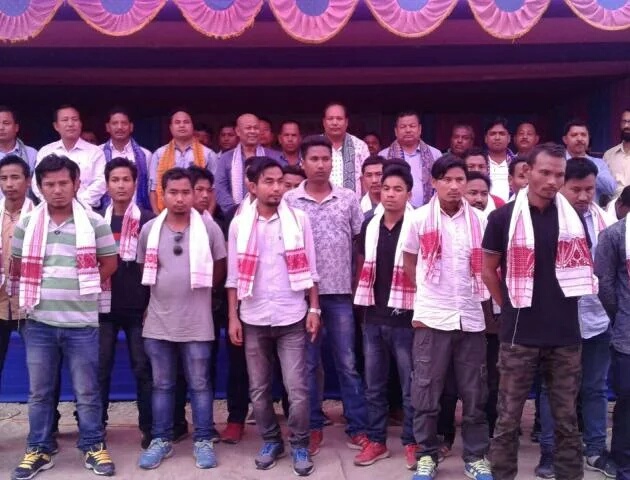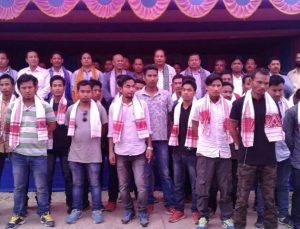 He alleged that many political organizations for their vested interests play the cards of creating divisions among the people as Bodos and non-Bodos.
He also declared ex-gratia compensation of Rs five lakhs each to the kin of martyrs of Bodoland movement.
The meeting witnessed formal joining of 40 pro-talk cadres of NDFB (R) and NDFB (S) along with activists of AASU,ABSU to the BPF party.
The session was graced as appointed speaker by Rajya Sabha MP, Biswajit Daimari.
The programme was also attended by State Minister of PHE and Food and Civil Supplies, Rihon  Daimari; Mazbat MLA, Charan Boro along with a number of Executive Members of BTC, MCLA's, members of Youth BPF, Bodoland Students' Organization among others.