---
The 37 Bn of Sashastra Seema Bal (SSB), Mangaldoi deployed at Indo-Bhutan Border organized a veterinary civic action (VCA) programme at Satgharia village  under the AOR of BOP Bangurum on Wednesday.
The VCA was organized as part of monthly animal health care as well as their live stocks under the AOR of 37th Bn of SSB.
The VCA programme consisted vaccination of cattle population against common diseases like Foot & Mouth disease, Black Quarter and Hemorrhagic Septicemia.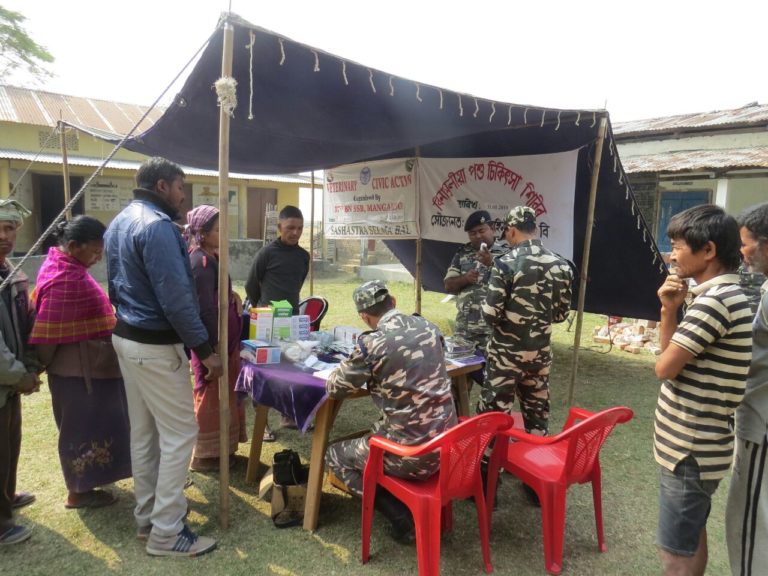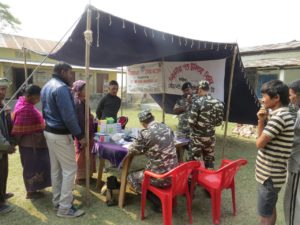 In the programme, AC (Vet) of 37th BN SSB, Dr Sudhir Sangma provided free medicines to the needy villagers of the bordering area. This was stated in a press statement.
A total of 190 livestock's were checked by veterinary officer for their treatment and medicines distributed among the beneficiaries. Various tips were also given to the villagers for keeping their livestock healthy and profitable.
During the occasion, local VDP secretary Purna Pathak and local student body members and other prominent persons and gaon burahs (village headmen) from nearby villages were also present at the venue during the VCA.