Over 2,500 families in as many as 237 villages have been affected due to the recent hailstorm accompanied by severe rain in Meghalaya.
This was revealed by the Revenue and Disaster Management Department of the State after conducting requisite survey and assessment.
However, the Additional Chief Secretary P W Ingty, who is dealing with the matter, said on Monday that the extent of damage is yet to be ascertained.
Also read: Massive hailstorm hits Meghalaya
He said relief works are going on under the supervision of respective Deputy Commissioners.
The districts of West Khasi Hills, East Garo Hills, North Garo Hills and West Jaintia Hills are the most affected.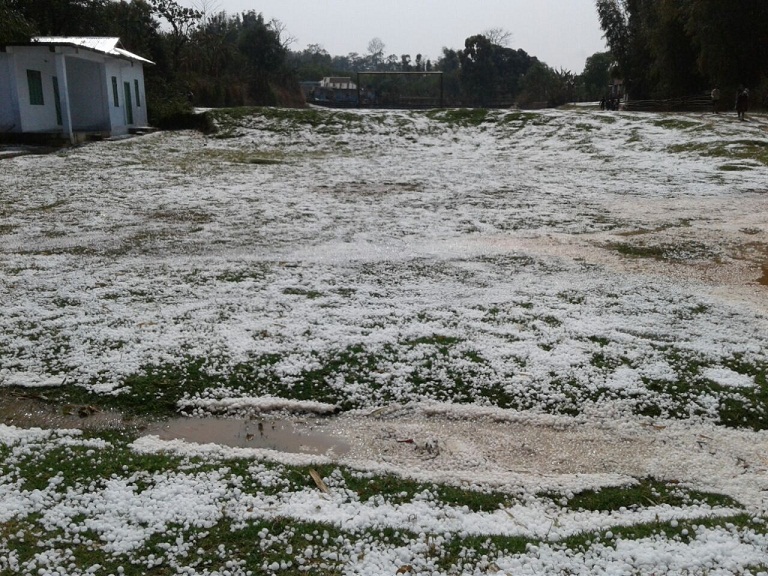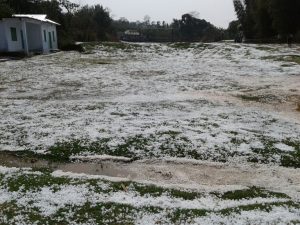 The storm besides damaging houses also caused extensive damages to crops and livestock.
Meanwhile, temporary shelters have been arranged for the affected villagers till their houses are rebuilt.
Compensation to the tune of Rs 20 lakh to each district for providing relief to the affected has already been dispatched.
The government further notified that additional amount will be forwarded if the damages are assessed to be more.
A massive hailstorm had hit several places in Meghalaya on Friday. It caused severe damages at Riangdo under West Khasi Hills district on last Friday afternoon.
The strong winds blew away rooftops of several houses. Riangdo is situated around 50 km from Boko and about 135km from Shillong.
Hailstorm also caused severe damages at Mawshynrut, Mynso and Nartiang.