The Chinese, apparently relieved with Narendra Modi's return to power, has been quick on the draw.
Not Texan cowboy style, but guided by Asia's long history of 'civilizational exchanges'.
Also read: Assam: China begins sharing hydrological data for Brahmaputra this monsoon
President Xi Jinping, keen to maintain the momentum of 'Wuhan spirit', did not wait for formal results, but congratulated Modi moment it became clear the NDA was headed for a massive win.
In the backdrop of the bruising trade war with the US,  Chinese ambassador to India Luo Zhaohui has now appealed to India to make common cause with China to fight 'surging trade protectionism' and  resist bullying by 'a certain developed country, which seeks supremacy and is determined to act willfully'.
Also read: Chinese online travel agency removes products referring to Arunachal
In a signed article in a national daily, he said on Saturday:
"The US does not only target China, but also the EU, Japan, Canada and Mexico to realize its interests. India is also the victim to the bullying, which includes imposing tariffs on steel and aluminum products, threatening to end the Generalized System of Preference, and crippling the WTO disputes settlement system to create the 'Graduation Theory' of developing countries. If countries do not make concerted efforts to safeguard the existing rules of global economic governance, no one can escape from its harm."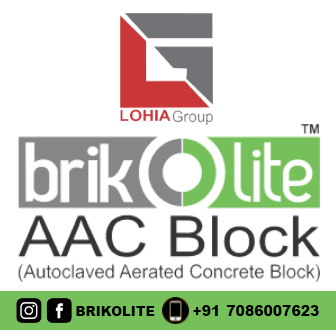 Ambassador Zhaohui pointed to a recent WTO Ministerial Meeting of Developing Countries hosted by India last week, whose outcome document reiterated the priority status of WTO in the formulation of global trade rules and governance.
"It stressed that core values and basic principles of WTO shall be upheld and WTO reform process must reflect concerns of developing members. It is another epitome of China and India jointly upholding multilateral trading system and the interests of developing countries to oppose trade bullying and achieve win-win cooperation."
The Chinese ambassador reminded India of the promise of an Asian century if both the Asian economies grow fast – and together.
"China and India have been learning from each other and have conducted practical cooperation in areas such as economic governance, policy synergy and industrial cooperation. China's and India's economy continue to boom and their comprehensive national strength and global influences continue to increase and expand significantly. The national rejuvenation of China and India is within reach."
Ambassador Zhaohui referred to the recent consensus reached during the Conference on Dialogue of Asian Civilizations (CDAC) hosted by China recently.
"The exchanges between Chinese and Indian civilizations set a model for inter-civilizational exchanges in Asia and beyond. It is based on mutual understanding and trust. The so-called clash or conflict of civilizations doesn't exist. Though differences among civilizations are only natural, differences do not mean conflicts. It could be addressed through exchanges, mutual learning, dialogue and cooperation among different civilizations.
"The Chinese side respects differences, uniqueness and diversity of different civilizations and does not believe conflicts exist among civilizations. Nor has China the intention or gene to transform or replace other civilizations. We strongly oppose the conspiracy of politicizing differences among civilizations, or making it an excuse for stirring up conflicts between countries."
Ambassador Zhaohui said: "As ancient eastern civilizations, both China and India share the philosophy of harmonious relations, inclusiveness, mutual benefits and win-win outcomes. In the future, China and India should comprehensively deepen mutual political trust, economic and trade cooperation as well as people-to-people exchanges. We should push forward connectivity to promote cooperation, enhance mutual understanding through cooperation, foster friendship through mutual understanding, and establish mutual trust through friendship, thus forming a positive cycle.
"In the international arena, we should jointly address challenges in global governance such as anti-globalization, unilateralism and trade protectionism. China and India should also join hands to build an Asian Century, a new type of international relations and a community with shared future for mankind to embrace various booming civilizations."
The Chinese ambassador, who played a major role in diffusing the Sino-Indian border standoff at Doklam by closely working with the Indian Ministry of External Affairs, has developed 'good friends' across a wide spectrum of Indian political parties, bureaucrats, diplomats and media persons.
MEA sources say China is keen to schedule a Modi-Xi meeting on the sidelines of the SCO summit next month and a a formal Xi-Modi summit in Delhi in September, where China may offer some packages on a possible border settlement , investments in India, mutual market access for each other's products and much more.