China has focused on developing tourism big time in areas on the borders with India to woo Tibetans and use it as cover to develop border infrastructure.
The Indian army is closely watching development of infrastructure for promoting tourism because much of it could be easily used for military purposes.
The government controlled Tibet Daily said recently that "making the border villages prosperous and well-off is the top priority of the poverty alleviation campaign." But Indian army suspects that this also provides a good cover for bolstering of the border defenses against India.
During the National People's Congress (NPC) earlier in the year, Phurbu Dhondup, a deputy and Governor of lhoka in Tibet said   96 such border villages in lhoka Prefecture alone had been marked out for development of tourism. This prefecture is north of Bhutan and Tawang district of Arunachal.
Dhondup said that the Provinces of Hunan, Hubei and Anhui would help lhoka "make the dramatic transition" from poor border villages to prosperous ones with electricity, first rate access roads, irrigation systems and potable water as part of a scheme in which rich provinces help poor areas develop in China.
Of the 17-member Tibetan delegation in the NPC, four members were from the borders with India. One of them,  Kesang Dikyi from Metok, north of Tuting sector of Arunachal,  told a recent  press conference in Beijing recently, that the backwardness in the border regions of Tibet would soon be " a thing of past."
Xinhua announced recently that "Tibet will strive to make highways reach all townships and administrative villages by 2020 in a bid to boost rural development. …By 2020, all townships which meet necessary conditions and 80 per cent of administrative villages would have access to bus service."
This includes the border villages north of Arunachal Pradesh, Sikkim, Uttarakhand and Ladakh.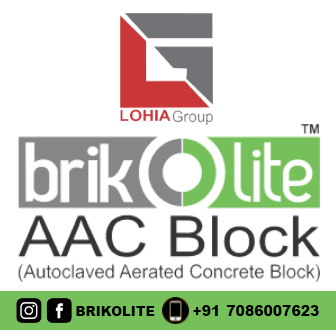 According to a senior transport official of the Tibet Autonomous Region (TAR), "road construction will help the region reduce poverty and increase the income of farmers and herders."
In 2018, TAR  has launched projects to connect 13 townships and more than 1,000 villages by asphalt or cement roads to create 'an integrated transportation system' on the border with India.
President Xi Jinping has articulated the dual objective to combat poverty and protect the borders.
An article in China Tibet Online noted: "Through accurate identification of those requiring help, the number of poverty-stricken people has reduced by more than 500,000 in the last four years. The TAR's Poverty Alleviation Office has gradually established a targeted poverty alleviation system, whereby the causes of poverty are analyzed."
For Beijing, tourism is the best way to tackle poverty …and to protect its borders by ensuring the loyalty of the local Tibetan population.
In October 2017, President Xi Jinping wrote a letter to two young Tibetans who had introduced to him their village  Yume  located north of the McMahon line (Upper Subansiri district of Arunachal Pradesh).
Soon after, The Global Times reported: "A sparsely populated township [Yume] has been connected to the state electricity grid, ending life without electricity for its 32 residents."
The China Daily noted another development north of Arunachal: "After getting access to electricity and the construction of new roads, tea farmers and herdsmen in a village some 200 kilometers southwest of lhasa in Tsona county founded a cooperative that provides skills training and job opportunities for villagers."
Tsona, an area now extensively developed, is the first small town in Tibet, north of Tawang district of Arunachal.
At the end of the NPC's sessions, Beijing announced the complete withdrawal of "civilian-oriented, firefighting and frontier defence troops" from the control of the People's liberation Army.
The former militia and 'frontier forces' will be put under the command of the local party bosses as a means to empower the local population to man the borders.
Military Intelligence sources say that China has identified 328 villages in Tibet along the Line of Actual Control to be developed by 2020 for taking in mainland and overseas tourists in substantial numbers.
These villages will have small hotels entrusted to locals to showcase their culture to visitors and Chinese administration will provide funds to develop them.