Indian agencies and many senior Awami League leaders are upset with the ruling party giving nomination to business tycoon Salman F Rahman to contest the prestigious Dhaka-1 seat in the December 30 Bangladesh parliament polls.
Ahmed Salman Fazlur Rahman , founder and now vice chairman of the Beximco Group, is ranked 1685th on the list of billionaires in the world published by Beijing-based Hurun Gobal in 2017.
Easily one of Bangladesh's  richest man, Rahman is said to have close links to Pakistan. His son Shayan F Rahman, who graduated from Karachi , is said to have been belatedly meeting some controversial Pakistani businesspeople who have strong ISI links .
Salman Rahman has been linked to two stock market crashes in Bangladesh , in 1996 and 2011, both incidentally after the Awami League came to power .
After the 2011 crash, a committee headed by Khondkhat Ibrahim Khaled warned the government  against the influence of market players like pro-AL business tycoon Salman F Rahman and former DSE president Rakibur Rahman on the crash.
"The government must stay watchful so that Salman, Rakibur and other top market players cannot influence policymaking or appointments to the SEC through recommendations or lobbying," said Khaled at that time.
Khaled's comments came a day after the four-member committee submitted its 320-page report to Finance Minister AMA Muhith.
The committee said Salman and Rakibur were named as suspects also in the probe report on the stock manipulation in 1996.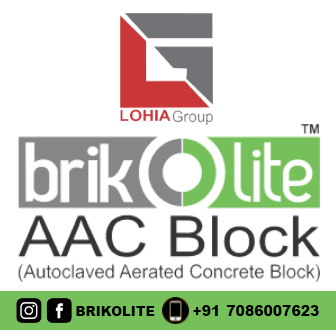 The investigation into the 2011 bourse debacle found their roles to be caused widespread public consternation.
There have been allegations that the two influenced the SEC and lobbied for the appointment of Ziaul Haque Khandaker as SEC chairman and reappointment of Mansur Alam as SEC member.
But Salman was later elevated as an advisor to Prime Minister Sheikh Hasina.
Now that he has got the party ticket , many expect him to be an important minister if Awami League comes back to power.
Rahman is widely believed to have influenced the denial of a party ticket to junior information minister Taranna Halim , with whom he fell foul when Halim was junior telecom minister and refused to clear files that would have benefited Beximco but caused a huge loss to state exchequer.
Halim has a clean image and was seen as a GenNext leader for Awami League.
Several similar leaders with strong grassroot connect and clean image like medical celebrity Prangopal Dutta were denied party tickets by the Awami League.
On the other hand, many unpopular politicians and minnows have landed party tickets by bribing party bosses and those close to power.
One of those who got nomination is even said to have falsely claimed himself to be a barrister.
"We are worried over the pernicious role of money power in Awami League nominations . We are becoming like the BNP in this respect and that is unfortunate for what was once a mass based grassroots party," said a top Awami League veteran who has fought in the 1971 liberation war.
That is also worrying Indian agencies because this can impact adversely on the poll prospects of Awami League , which India clearly favours.
A secret poll survey by Bangladesh intelligence has identified 130 seats where factional infighting could impact adversely on the chances of the Awami League.