The Asian Literary Society (ALS) in association with the Journal of Asian Art, Culture, and Literature (JAACL) organized Bhaasha 2020 (Assamese) programme on Sunday with the participation of eminent Assamese literary luminaries and acclaimed artistes.
The day-long event began with a welcome note by Manoj Krishnan, the founder of Asian Literary Society.
It was followed by a live session with eminent Assamese writer and Sahitya Akademi Award winner, Dr. Arupa Kalita Patangia.
Later in the day, a panel discussion on Assamese art, culture, and literature was organized with eminent personalities including Asom Sahitya Sabha president and former Assam DGP, Dr. Kuladhar Saikia, noted writer and art historian Dr. Moushumi Kandali, the ALS informed.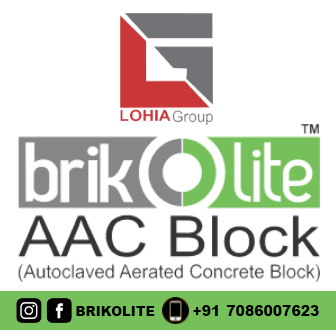 Well-known writer and Akademi Youth Award winner Arindam Borkataki was also present in the event.
The discussion about the richness of Assamese literature held the audience spellbound.
The second live session included writer and award-winning novelist Manikuntala Bhattacharjya and Sahitya Akademi Youth Award winner Dr. Bijoy Sankar Barman.
Writers and ALS administrators Dr. Bishakha Sarma and Anita Chand moderated these sessions.
During the programme, Anurekha Barkakoti, Anita Chand, Dr. Aparna Bagwe, Dipanju Buragohain, Dipima, Kavita Verma, Mani Saxena, Moushumi Phukan Gupta, Deshna Mahanta, Dr. Nipam Kumar Saikia, Pratigya Chetia, Sangeeta Gupta, and Shivpriya enthralled the audience with their performances of Assamese songs and dances.
An online art exhibition on the theme 'Assam' was also organized by the Society where artworks of Agniv Dutta, Aida G. Roque, Dr. Aparna Bagwe, Dr. Aparna Pradhan, Anita Chand, Deepika Singh, Manoj Krishnan, Neeti Parti and Shivpriya were displayed.
Another session of the programme was on poem recitation and storytelling in Assamese or presentation of English translations of famous writers' work.
The poets and writers included Amrit Jyoti Mahanta, Anu Rani Devi, Anurekha Barkakoti, Dr. Aparna Bagwe, Dr. Aparna Pradhan, Dr. Bimala Deka, Dr. Bishakha Sarma, Bondona Dutta, Dalimi Devi, Dipanjan Kashyap, Dipanju Buragohain, Guna Moran, Jurimoni Mahanta and Kavyashree Mahanta.
The other participants included Kiren Babal, Mani Saxena, Mandira Ghosh, Dr. Manjumala Das, Monideepa, Mousumee Baruah, Pompy Hajong, Maini Mahanta, Navamalati Neog Chakraborty, Neeti Parti, Preeti Bora, Dr. Runa Gogoi, Ratan Bhattacharjee, Dr. Ramani Kanta Thakuria, Dr. Ramen Sarma, Surekha Sahu, Dr. Srutimala Duara, Tarini Saikia and Dr. Varsha Das.
The programme ended with the felicitation of all the participants.