Assam Chief Minister Sarbananda Sonowal inaugurated the 32nd Guwahati Book Fair at Assam Engineering Playground here on Saturday.
Speaking on the occasion, Chief Minister Sonowal said that books and book fairs forge good relations with the people belonging to different states and countries. Reading books also regenerates fine human feelings which help readers develop better understandings.
"The main aim of literature is to create good human beings, good society and good nations. Litterateurs always dedicate themselves in creating good human beings and give new dimensions to the society," said the CM.
Sonowal said that in order to give knowledge to our new generations about mother land, they need to be motivated to read more books. To create an awareness about the possibilities and prosperities of Assam in foreign countries, the youngsters need to read books to gain knowledge and spread the good aspects of the state outside. He also said that great books like the Ramayana, the Mahabharata, etc. apart from giving us spiritual knowledge help us stirring up human qualities.
Sonowal also said that Assam is rich in natural, mineral, cultural, spiritual and human resources. With the blending of different communities, ethnicities the edifice of Assam has taken the shape. He also said books can play a great role in giving right impression about the state to the coming generation.
He said, Dr. Bhupen Hazarika, Hemanga Biswas through their works strengthened the peaceful co-existence and mutual harmony of the state. Literature has to reflect the eternal truth that peace is the corner stone for progress.
The Chief Minister also said that in this digital age, the print media have to be made strong with the help of latest technology. He however, said that the participation of the front running publishers especially from Kolkata, Jharkhand and Bangladesh is a strong indication about people's reading habits and habits of purchasing books.
Addressing book lovers, the CM stressed on importance of hosting book fairs at the panchayat level.

The Assistant High Commissioner of Bangladesh to India, Minister @SBhttachrya, NBT Director Dr Rita Chowdhury & eminent Bengali author Shirshendu Mukhopadhyay were also present. pic.twitter.com/NcZYTKocfN

— Chief Minister Assam (@CMOfficeAssam) December 22, 2018
The presence of litterateur like Sirshendu Mukhopadhyay would give an opportunity to strengthen our relations with our neighbours. Sonowal also paid his tributes to the departed souls like Promode Bhattacharya and Dipali Borthakur.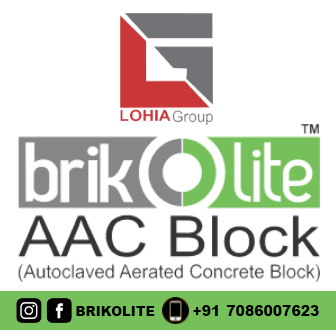 Synchronizing with the occasion, Chief Minister Sonowal also presented Assam Publication Board's Lifetime Achievement Award to eminent litterateur Dr. Nagen Saikia and in his absence the litterateur's son Kaushik Saikia received the award.
He also released four books published by Assam Publication Board on the occasion.
Education Minister Siddhartha Bhattacharya, Chairperson National Book Trust Rita Chowdhury, Deputy High Commissioner Bangladesh Shah Mohammad Tanvir Mansoor also spoke on the occasion.