Union Health and Science & Technology Minister Harsh Vardhan on Sunday formally launched the COVID Katha, a multimedia guide on COVID19.
The guide was launched on the occasion of the 49th foundation day of the Department of Science and Technology (DST).
While releasing COVID Katha, Vardhan said: "I have found it as extremely useful and exemplary science communication solution for the people at large in the present scenario. It is freely accessible on smart phones, desktop computers as well as other electronic devices."
"This creative communication channel may help numerous Corona Warriors and have far reaching efforts of building mass awareness on current health and social crisis," the minister said.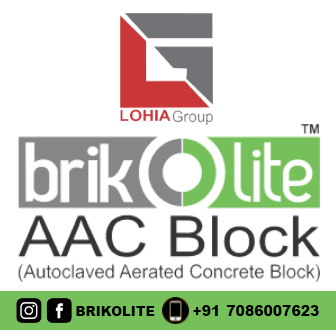 "It is designed to educate on the objective interpretation of scientific aspects. I am hopeful this resource will strengthen public understanding of science and health in the special context of COVID-19," Vardhan said.
He also congratulated the team involved in this creative and innovative endeavour.
The entire project was conceptualised by Dr. Manoj Kr Patairiya, head, National Council for Science and Technology Communication (NCSTC), DST, Government of India and produced by a team of Dr Anamika Ray Memorial Trust (ARMT), Guwahati, headed by Dr Ankuran Dutta, managing trustee of ARMT.
It was designed by Nituparna Rajbongshi, cartoonist and Dr Sanjib Bora.
The document was edited by Dr Anupa Lahkar Goswami of Gauhati University and Raja Das of ARMT.
Dr Ankuran Dutta, the managing trustee of ARMT and head of the Department of Communication & Journalism, GU, told Northeast Now: "The Trust (ARMT) has been trying to provide authentic information regarding COVID-19 in different ways."
"We have completed a month-long awareness campaign on fake news called #CheckTheFake in collaboration with The Assam Tribune and Northeast Now."
"COVID Katha is a dream project to disseminate authentic information on COVID-19 in a very simple way for the common masses using interactive multimedia technology," added Dr Dutta.
He also informed that COVID Katha can be downloaded in English and Hindi from https://www.armt.in/covid-katha.
COVID 19 pandemic has created a global health emergency today.
The virus has so far paused the normal lives of the people compelling to stay indoors, work from home, maintain social distancing and hygiene.
In the present state of uncertainty, enormous confusion is created among common man due to an abundant supply of misinformation, disinformation, fake news, misbeliefs and rumors on various media platforms including social media.
Prof. Ashutosh Sharma, secretary, DST, Ministry of Science and Technology, said, "In view of providing consolidated and authentic information on the global crisis to the masses in an interesting and interactive mode, the NCSTC in association with Dr. Anamika Ray Memorial Trust (ARMT), an educational and research organization, has brought out multimedia guide carrying important information on A-to-Z of COVID 19, titled COVID Katha – A Multimedia Guide for Mass Awareness."