Former NEIGRIHMS director Prof. D.M. Thappa on Sunday revealed that a probe by the Central Bureau of Investigation (CBI) into the alleged implant scam in the hospital was stalled by doctors from Varanasi.
Former North East Indira Gandhi Regional Institute of Health and Medical Sciences (NEIGRIHMS) director Thappa made the allegation in a statement issued on Sunday.
Dr Thappa said the CBI which was investigating the implant scam and assets created by Dr. Animesh Mishra, HOD of Cardiology, based on the reports emanating from NEIGRIHMS Shillong, Meghalaya High Court case for disruption of Cath lab surgeries in first week of May 2019.
The case came up following the seizure of Rs 32 lakh stents, pacemakers and other surgical implants from Sanjo Pharmacy (a private pharmacy run by the wife of a technician in radiodiagnosis department, Joshua Kharbouli).
Dr Thappa said subsequent CBI scrutiny in Cardiology, Orthopaedics and Radiology as part of the all India anti-corruption drive is seeking approval of the Union Health Ministry.
"Dr. Animesh Mishra has been paying visits to CBI office to close this case. Dr Mishra was asking Sanjo pharmacy to visit Cath lab in Cardiology department on daily basis to supply stents, pacemakers and implants at higher prices to run a private syndicate to derive benefits and create assets out of proportion of his income," he said.
"This syndicate had been working for last 10-12 years as per the statements of DM Cardiology students available YouTube videos uploaded."
"His other two colleagues Dr. Manish Kapoor, Associate Professor and Dr. Amit Malviya, Assistant Professor were equal partners in this implant scam in NEIGRIHMS," the former NEIGRIHMS director alleged.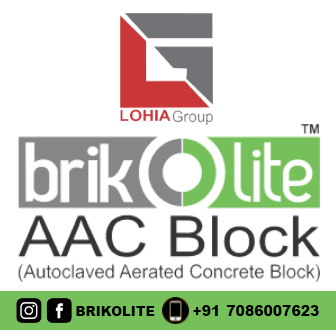 "All three of them belong to Varanasi. That is why Dr. Animesh Mishra is so powerful," Dr Thapa said.
Prime Minister Narendra Modi represents the Varanasi Lok Sabha constituency.
"The whistle blower (Dr. DM Thappa) was shown the door while corrupt is being safe guarded. AMRIT pharmacy was bypassed which is supposed to supply these items at subsidized rates to hospital patients," he alleged.
Thappa is currently working as Professor (Senior Scale) in Dermatology and STD Department, JIPMER in Puducherry.
Despite bringing this to the notice of the Union Health Ministry in New Delhi from 2017 to 2020, Thappa said, the director was asked to have a cordial relationship with Dr. Animesh Mishra.
"When the matter surfaced in media, faculty members close to Mishra portraying from NEIGRIHMS Faculty Association charged the director of tarnishing the image of the institute," Thappa said.
He informed that earlier, the institute's self-run pharmacy was closed in 2016-17 to open private vendor "Life Care Pharmacy" in the institute premises with the help of current Deputy Director Administration (DDA), David T Umdor (against the advice of the director in-charge Dr. Prithwis Bhattacharyaa).
"Now AMRIT pharmacy is being targeted and being closed with the help of private pharmacy lobby and DDA. The nexus between various parties is deep to be scrutinized by CBI," Thapa added.
Further, Thappa said after April 30, 2019 seizure of stents, pacemakers and implants of Sanjo pharmacy, the Cardiology department started utilizing the stents and other accessories from AMRIT pharmacy with the intervention of Meghalaya High Court.
But the pacemakers were continued to be procured from private parties outside NEIGRIHMS-authorized pharmacies, he claimed.
"Cath lab has been put at a cost of Rs. 10 crore with annual maintenance of Rs. 25-26 lakh. There is another Cath lab which is mobile and not being used, even when the fixed Cath lab goes out of order."
"These assets the institute had been created for the benefits of the public, but still the public pay price for stenting, which is higher than even corporate sector," Thappa added.