The Union Ministry of Environment and Forests have proposed, clouded leopard and red panda, both found in the northeast to be included in its focused recovery programme.
It was discussed at the standing committee of National Board for Wildlife held in New Delhi.
The programme is for undertaking the recovery of critically endangered species in the country.
Currently, snow leopard, bustard (including floricans), dolphin, hangul, Nilgiri tahr, marine turtles, dugongs, edible nest swiftlet, Asian wild buffalo, Nicobar megapode, Manipur brow-antlered deer, vultures, Malabar civet, Indian rhinoceros, Asiatic lion, swamp deer and Jerdon's courser are included in this programme.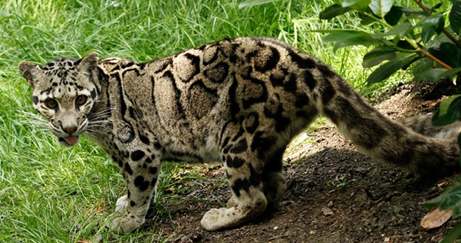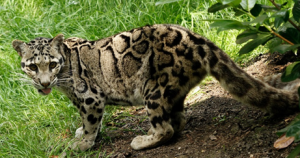 The wildlife division of the ministry proposes inclusion of clouded leopard, red panda, Northern River Terrapin, Arabian Sea humpback whale and caracal in the focused recovery programme.
Clouded leopard ( Neofelis nebulosa) is a wild cat found in the Himalayan foothills.
Dampa tiger reserve in Mizoram has the highest density of clouded leopards in Southeast Asia, according to a study by researchers from India and the UK, reports The Telegraph.
Red panda ( Ailurus fulgens) is closely associated with montane forests with dense bamboo-thicket understorey. The species is found in Sikkim, Bengal and Arunachal Pradesh.