A training workshop for NGOs/civil societies was held under the aegis of Nature Learning Centre (NLC) – National Mission on Himalayan Studies (NMHS), Ministry of Environment, Forests & Climate Change, in Manipur capital Imphal on Friday.
The workshop was an effort to bring the NGOs on board towards conservation of forests for water resources, wildlife, food security, and prevention of use of plastics/polythenes.
Principal chief conservator of forest and head of forest force Kereilhouvi Angami of Manipur, member secretary DJN Anand of Manipur biodiversity board and additional principal chief conservator of forest (WPRT) Dr Lokho Puni were present during the inaugural function of the workshop which was organized by the state Forest Department.
Speaking on the occasion which was held on theme 'Role of NGOs/ Civil Societies in Nature Conservation', head of forest force Kereilhouvi emphasized upon the need to join hands with all the stakeholders including NGOs working in the field of forests, wildlife and environment in conservation of the nature's bounty blessed to the state of Manipur.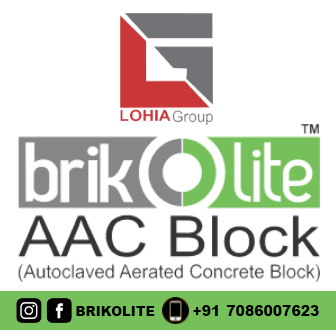 He said the Nature Learning Centre aims to serve as a focal point for taking up nature awareness programmes in the State by involving village chiefs/pradhans, students, teachers, civil societies, policy makers and administrators for the better protection and safeguard of the natural resources of the State for posterity.
In his speech, additional PCCF/administration and planning cum project investigator of Nature Learning Centre, Anurag Bajpai emphasized that the Himalayas are a highly complex and diversified mountain system both in terms of biological and physical attributes.
It is considered a life support system for millions of people in uplands and much more in lowland areas of India, he said.
It acts as climate regulator for much of Asia and is globally recognized for its sacred, spiritual and philosophical values, he added.
Himalayan system being young and geo-tectonically active remains inherently unstable, fragile, and prone to natural disasters.
Therefore, being special and change sensitive system, and more importantly due to its life support values, the Himalaya deserves a special attention.
He further added that as the Mission specifically targets the Indian Himalayan Region (IHR), the jurisdiction of NMHS includes 10 Himalayan States fully.
These are Arunachal Pradesh, Himachal Pradesh, Jammu & Kashmir, Manipur, Meghalaya, Mizoram, Nagaland, Sikkim, Tripura and Uttarakhand and two states partially,  the hill districts of Assam and West Bengal.
NLC is the first project of NMHS being implemented successfully in Manipur.
More than 50 representatives of NGOs/civil societies from Senapati, Kangpokpi, Ukhrul, Imphal, Bishnupur,Thoubal, Noney, Churachandpur, Tengnoupal and Chandel districts actively participated in the workshop.