Jokai Botanical Garden, which has a rich biodiversity will open for tourists soon. Dibrugarh Deputy Commissioner on Saturday said that Jokai Botanical garden which is just 15 km from Dibrugarh town will be open for tourists.
A meeting was held by the District Administration on Friday, where local people and many Self Help Group(SHG's) members participated. In the meeting the decision of opening the garden was taken.
Jokai Botanical Garden has been closed for the past three years because of its dismal condition. Last year North Eastern Council(NEC) had sanctioned Rs 71.41 lakhs for revamp of the botanical garden.
Deputy Commissioner Laya Madduri told Northeast Now on Saturday that they have decided to open the Jokai Botanical Garden. "On Friday a meeting was held at the garden where Dibrugarh Forest Officer Dilip Deka and other nature enthusists participated in the meeting. We have decided to open the Botanical garden for tourist which has been closed for several years. A large population of butterfly's found here so we have decided to open it for tourist. The Botanical garden has been blessed with rich ecology," Madduri said.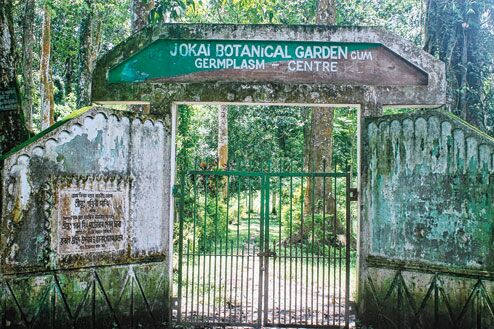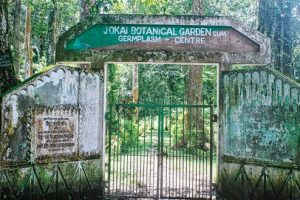 She said they are planning an eco-tourism project at Jokai with community participation. "We have discussed the projects and appealed to the locals to help us. If we can revive the Jokai Botanical Garden, it can be turned into a tourist site," she said.
There is a nursery in the botanical garden with several plant species and especially orchids are found in abundance. Many medicinal plants are also found here.
"Jokai Botanical garden has a lot of potential because of its rich diversity where students can explore and do research work. We are planning many things in Jokai but we need community participation to implement it," the Deputy Commissioner said.
Jokai reserve forest, spread over 11,000 square metres, is home to a variety of flora and fauna, including different butterflies, snakes and birds.