In a joint operation, carried out by Forest officials and police, three poachers were nabbed at 2 No Bahikhowa village in Bokakhat of Assam's Golaghat district along with arms and ammunition on Wednesday night.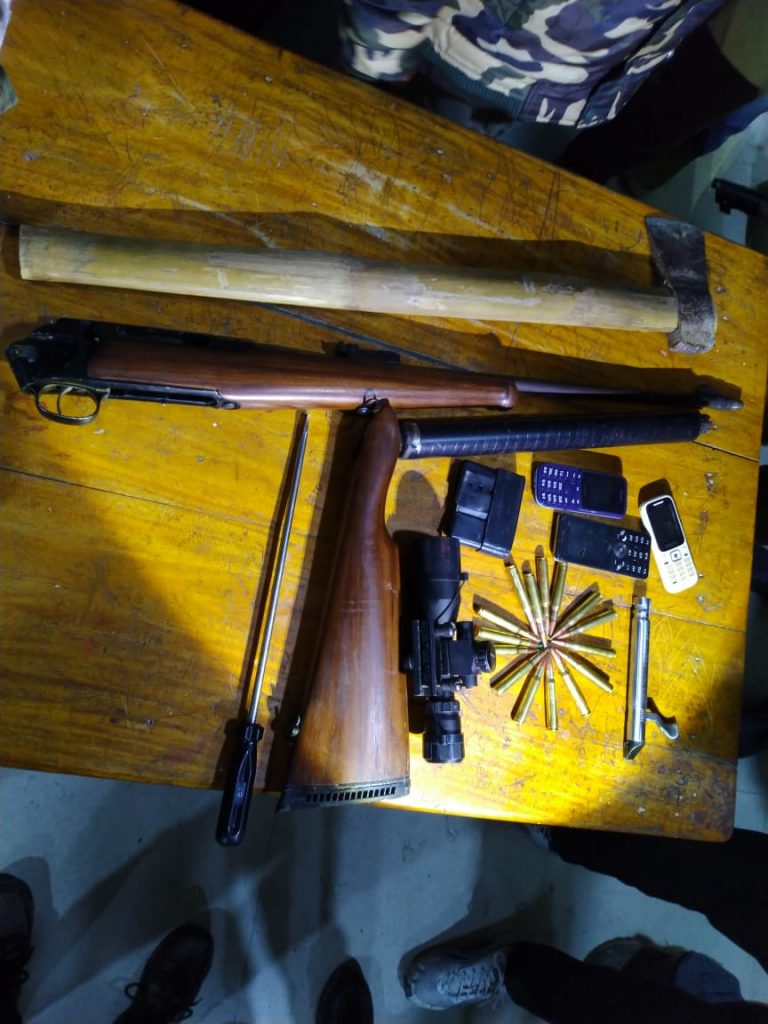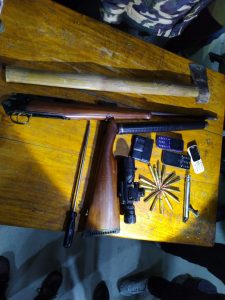 According to information, on a tip-off about presence of armed poachers at 2 No Bahikhowa village in Bokakhat, forest officials and police carried out the joint operation and nabbed the trio.
The joint operating team was also able to recover a 303 rifle, live ammunition and other weapons used for poaching purposes from the possession of the three poachers.
During the operation, the team led by the Divisional Forest Officer (DFO) of Kaziranga, Rohini Ballabh Saikia, was able to recover a sophisticated rifle, 15 live ammunition, which were brought to poach rhino at Kaziranga, from Binod Sir, a resident of 2 No Bahikhowa village.
The operating team also recovered a night vision telescope, silencer, one axe, puja and food items from the possession of the three poachers.
The apprehended poachers have been identified as 2 No Bahikhowa's Binod Sir, Rahim Kutum from Karaimari of Gohpur and Hanif Ali of Gohpur.
According to information, at the residence of Binod Sir, the three poachers were planning to poach rhino entering into Kaziranga National Park through Agaratoli.
However, the operating team foiled their plan.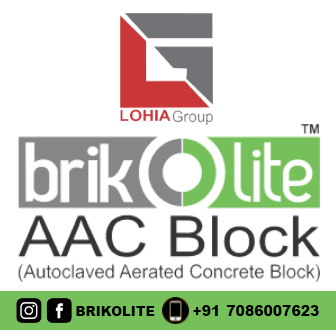 All the three poachers were later taken to the Bokakhat Police Station.
The poachers, as per official sources, have confessed they planned to poach rhino and also admitted that they have more other associates. The forest personnel have started search operation for the other members of the poachers' gang.