Focussing on the theme of the World Environment Day, 2018, Small Steps, an NGO based in Hojai district, organised a three-day-long massive awareness programme to beat plastic pollution.
According to a press communiqué issued by the founder director of Small Steps, Dr Prodip Kr Sahoo on Wednesday, as part of the awareness drive, a unique programme entitled 'A musical journey to beat plastic pollution' was organised on Sunday among the railway passengers here and the gathering in each railway station between Lanka and Lumding of Hojai district to create awareness and propagate the need for protection of the environment from plastic.
The railway stretch between Lanka and Lumding was chosen because it runs along the Lumding reserve forest which is one of the elephant reserves of the country. The thrown away food items wrapped by plastic materials attract wild animals up to railway tracks which may result in trapping of the animals by train too, besides pollution is also caused by the plastic items used by the travellers.
Also read: World Environment Day observed in Assam's Hojai with tree plantation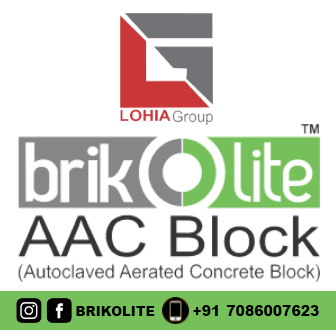 The musical journey was started from Lanka Railway Station with a special song composed by Dr Sahoo – Yeh Jo Hariayali Ha, Yeh Jo Khushiyali Hai, Kuch Socho Na Yaro, Warna Yeh Jane Wali Hai – which was followed by a demonstration on the different types of plastic items usually used by each and every family of the society without compromise since they are coming from manufacturer only as packing material of the food items of our daily life apart from the poly bags, the communiqué stated.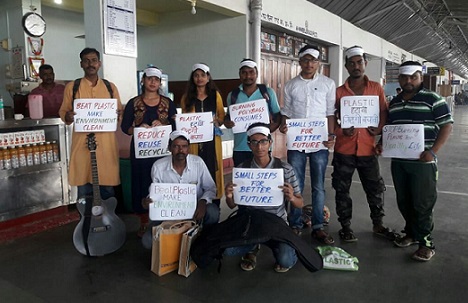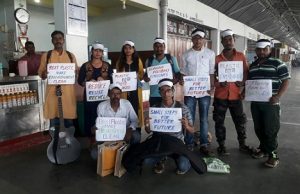 In this session, Dr Sahoo explained about the different chemical components generally used in making plastic, their negative effect on health, both domestic animal as well as wildlife and nature. After this demonstration, all the participants of the awareness programme in each railway station between Lanka and Lumding displayed placards and committed to save the environment by reducing as well as use alternatives of plastics in daily life rather than plastic.
In the entire journey, many enthusiastic people joined as volunteers to make the programme successful by conveying the message of the theme 'Beat Plastic Pollution'. Among them included Hemanta Kr Sahu, principal, Colour's Art Academy, trainees of Krishna Borah B.Ed College, Lanka, students of Lanka and Hojai Colleges, wildlife lovers and snake rescuer Shankar Mazumdar and his team from Lumding, representatives of Munda basti's Borma Munda, Sankardev Nagar's Sikhajyoti Handique Sahu, Panchali Gaon's Manash Kalita and Pinku Boruah and Tilaram Urang of Childline, Hojai.
The entire team of RPF, Lumding Railway Junction co-operated properly at Lumding as per the instruction by Laskar, In-charge, RPF, Lumding.
On the other hand, on Monday, Small Steps also conducted an awareness programme among the students of Sankar Basti Prathamic Vidiyalaya and Mohan Sarma ME School of Sankardev Nagar area. Dr Prodip Kr Sahoo drew attention of the students showing the plastic items generally being used in each and every moment.
He gave examples of plastic items which are used right from "our feet to our head and from the beginning of our day till we go to sleep".
The students and headmasters of Sankar Basti Prathamik Vidyalaya and Mohan Sarma ME School expressed to restrict use of plastic to 'Beat Plastic Pollution' by using alternatives of plastics for to keep Hojai district clean from such pollutants.
On the other hand, a four-member team of 'Small Steps' including Dr Prodip Kumar Sahoo, Chanda Kumari, Namrata Chauhan and Dipali Sahu conducted another exceptional programme in Teli Basti High School in Hojai  and Holy Child English School in Lanka among the women and students of different classes belonging to the surrounding villages of that school on Tuesday. During the programme lecture and drama with music on the concept of 'stop plastic usage and its bad impact on us' were organized.