The Nagaland Chamber Choir performed at the Economic Times Women's Forum 2018 at Trident Hotels, Mumbai on March 16.
The event brought together around 50 international and Indian speakers for a day to deliberate on issues like gender diversity in boardrooms to parliaments; enhancing women's participation in the workforce to breaking the proverbial glass ceiling; to women in sports, start-ups, civic society and performing arts.
The choir, delivered an emotive performance reflecting the theme of the Forum "The Power of half a Billion" which is a celebration of the achievements of women in diverse fields. Putting across the message of how changing the world starts with just one person, one brave act or positive decision, performance of iconic songs like Sara Brailles' Brave, Audrey Snyder's Changes, Carlyle Simon's 'Let the River Run' enthused the gathering.
Kirthi Jayakumar, Founder of Sahaas Mobile App and Red Elephant commented that she was moved to tears. "What a fantastic performance!" was what Cheri Blair had to say about the curtain raiser. Anand Mahadevan, Editor of Times of India had nothing less than effusive praises for the choir and stated how he is receiving wonderful feedbacks about featuring the choir at their event, stated a press note.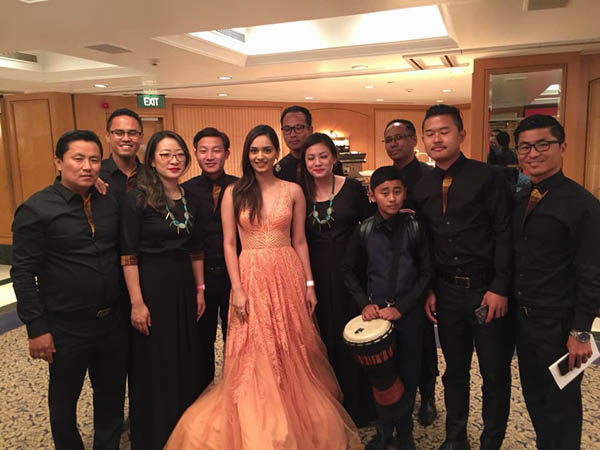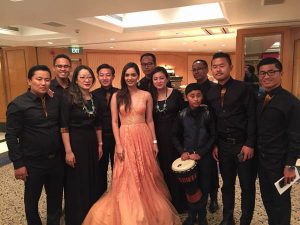 "To perform the 20 minutes curtain raiser was an absolute privilege and to see the name of TNCC listed alongside influential global leaders and front runners from diverse fields was truly humbling," said Meripeni Zares, Artistic Director of TNCC.
She stated that every time, TNCC performs outside the state, it is not just about the choir anymore but it is about the people and the region which they represent.
Mhonroni R. Ezung, Conductor of TNCC commented that the vision and goal of TNCC as a singing family has always been to honour God with their musical gifts no matter what kind of event they are invited to and "today's performance is a testament to how music transcends different culture, race and religion."
The choir also interacted with the current Miss World Manushi Chhilar.