Iconic filmmaker Mrinal Sen breathed his last in Kolkata on Sunday after a prolonged illness.
After the demise of Mrinal Sen, condolence messages are pouring in from different personalities in the Northeast.
He was 95. Sen, who breathed his last at his Bhowanipore home in West Bengal, around 10 am on Sunday, is survived by his son Kunal.
A report published on The News Minute stated he was considered to be one of the greatest makers of parallel films – an alternative to mainstream commercial Indian cinema – in Bengali along with his contemporary Satyajit Ray.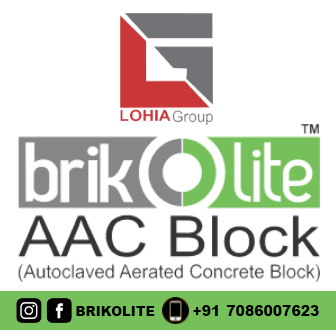 Along with Satyajit Ray, Ritwik Ghatak, Bimal Roy and others, the veteran director was considered a founder of the Parallel cinema movement in West Bengal in the 1950s.
Sen's movies were praised for the sensitive depiction of the societal realities of the Indian population at that time.
Mrinal Sen made his directorial debut with the feature film 'Raat Bhore' in 1955.
Some of his other most-acclaimed films are 'Ek Din Achanak', 'Bhuvan Shome', 'Padatik', 'Neel Akasher Neechey' and 'Calcutta 71'.
Sen, who was born on May 14, 1923, in Faridpur, now in Bangladesh, also made short films and documentaries including a documentary on Tripura titled 'Tripura Prachanga'.
'Tripura Prachanga' was financed by the State Government of Tripura.      The Bengali documentary was made in 1982.
Mrinal Sen received Dadasaheb Phalke Award in 2005.
In 1983, the noted filmmaker received Padma Bhushan.
In 2012, he was also conferred the Lifetime Achievement Award and was inducted as a member of the Oscar Academy in 2017.
The internationally-acclaimed filmmaker served as jury member in international film festivals – in 1982 at the 32nd Berlin International Film Festival, in 1983 at the 13th Moscow International Film Festival and in 1997 at the 20th Moscow International Film Festival.
His last movie was 'Amar Bhuvan' in 2002 when he was over 80 years old.
His demise has been widely condoled across the country. A number of personalities including filmmakers, film critics, film lovers and political leaders from the Northeast have also condoled his demise.
Internationally-acclaimed actor from Assam, Adil Hussain informing about Sen's demise on his Twitter handle, stated:  "Mrinal da Passes away today. My deepest condolences for his Loved ones. May his Soul rest in peace."
Mrinal da Passes away today. My deepest condolences for his Loved ones. May his Soul rest in peace.

— Adil hussain (@_AdilHussain) December 30, 2018
Assam's National Award-winning filmmaker-film critic Utpal Borpujari tweeted:  An epoch ends, but his films are forever."
An epoch ends, but his films are forever. #MrinalSen ? https://t.co/Or6tXMOcXH

— Utpal Borpujari (@UtpalBorpujari) December 30, 2018
Another film critic and writer from Assam, Manoj Barpujari on his facebook page posted: "ADIEU MRINAL SEN…."
On the other hand, Assam's Koliabor Lok Sabha MP  Gaurav Gogoi has also tweeted: Deeply saddened to learn about the passing away of Mrinal Sen, he was a prolific director who inspired alternative cinema."
Deeply saddened to learn about the passing away of #MrinalSen, he was a prolific director who inspired alternative #cinema.

— Gaurav Gogoi (@GauravGogoiAsm) December 30, 2018