The science building of Bajali College is on the verge of collapse, with multiple cracks in the structure.
In an interaction with the media, the Principal of the college informed about the situation.
Bajali College is one of the oldest educational institutions of higher education in  Barpeta district. The college was established in 1955 and has an A grade from NAAC.
The three storied science building has different departments like zoology, chemistry, physics, geography, statistics, besides the office of principal and the administrative office in it.
Several thousand students attend classes daily in the building which was constructed after the establishment of the college. With the Northeast region being an earthquake-prone area, attending daily classes in the building is a serious cause for concern. Teachers and students have to attend the college in perpetual fear of the building collapsing.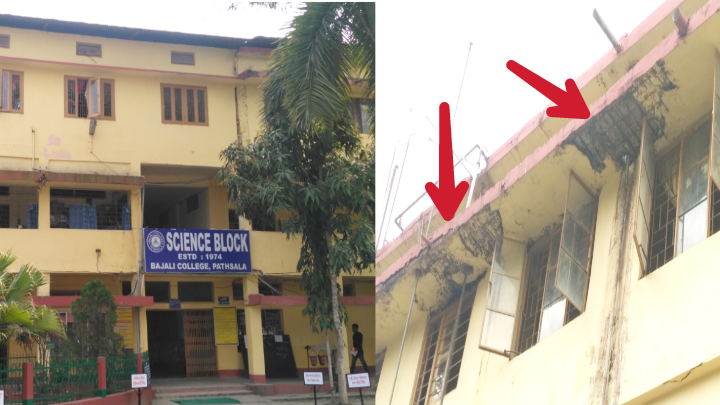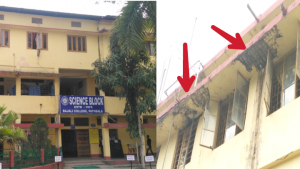 The principal wrote letters to several higher authorities, including Deputy Commissioner of Barpeta to take steps before any untoward incident happens, but have yet to received any response.
Parents and guardians have also expressed concern about the safety of the students and staff.
Rakesh Choudhary, General Secretary of Bajali college said, "A healthy learning environment in colleges is only possible when students and teachers are provided with adequate facilities, not only related to teaching and learning, but also safe and sound infrastructure. The science block is not fit for the students to study".
The students of Bajali college have requested the government to take steps to repair the building.