The Chief Secretary to the Government of Assam, V K Pipersenia held an all-important meeting with various investors of the State who have signed MoUs at the recently concluded Advantage Assam: Global Investors' Summit today at the Conference Hall of the Chief Secretary at Janata Bhawan in Guwahati. This was stated in an official press release.
While addressing the investors, the Chief Secretary announced that a coordination committee will be shortly constituted with all the concerned government departments for resolving all issues involved for speedy completion of the projects.
The committee will be chaired by Principal Secretary to Government of Assam, GDD etc, Ajay Tewari, the Chief Secretary informed.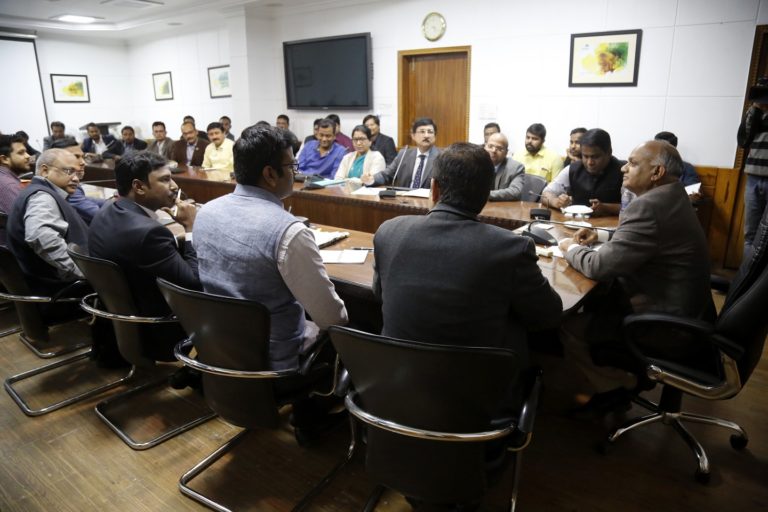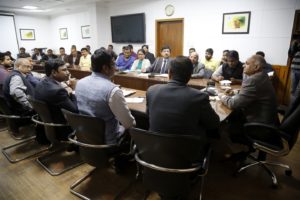 The Chief Secretary discussed mainly about the problems and issues faced by the investors of the sectors like, real estates, industrial and logistics, food processing, tourism, health care and hospitality and IT etc.
He called on the investors to register themselves at the Single Window Clearance Portal of the Government to resolve the issues faster, ease of doing business, to ensure complete transparency and accountability.
He added that this will ensure zero human inter-face which is necessary for speedy completion of the projects.
He also deliberated at length on the issues relating to existing building by-laws, problems of procuring sand and aggregates other construction materials.
The Chief Secretary also urged the investors to pay adequate attention towards conservation of the ecosystem.
The Chief Secretary expressed his gratitude to the investors for extending support for successful completion of the Advantage Assam: Global Investors' Summit.
He further added that the Summit ushered in high hopes, positivity and aspirations and a collaborated effort of the all concerned is must to materialize them into reality.
The meeting was also attended by Principal Secretary to the Government of Assam UDD, GDD etc Ajay Tewari; Commissioner and Secretary of GDD, Deputy Commissioner of Kamrup (Metro), CEO, GMDA and CEO of Guwahati Smart City, Dr M Angamuthu; and Commissioner of GMC Monalisa Goswami, besides other senior officials, the release added.