A mass marriage ceremony was held in Kokrajhar for the second time where 32 couples tied the knot in connection with Baha festival of Santhali community held at Gauripur Joypur  in Kokrajhar on Sunday.
Bodoland Territorial Council Executive Member Dhaneswar Goyary helped in organizing the mass marriage function.
32 couples from the economically poor background belonging to Adivashi community from villages like Gauripur Joypur, Karigaon, Bismuri area of Kokrajhar district got married.
The marriage was conducted according to the Hindu ritual at Mwnzgithan (mandir). The couplse wore colourful dresses and exchanged garland.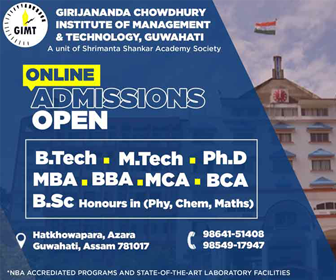 BTC Executive Members Dhaneswar Goyary, Rajiv Brahma attended and blessed the newly wedded couples. They said the ceremony is to extend help to the people belonging to financially weaker sections of the society
They also said that they had previously organized similar ceremony for the Adivasi community at Nayekgaon Paharpur in Kokrajhar and will help them in the future.
The newly married couples expressed their, gratitude and happiness at the gesture.