Naga militant outfit NSCN (K) has expelled five of its leaders for their alleged involvement in anti-party activities.
The proscribed outfit in a statement on Friday said that the five senior kilonsers (ministers) and members have been expelled for their continuous effort to propagate and encourage the Myanmar's Nationwide Ceasefire Agreement (NCA), which is completely against the political principle of the party.
The NSCN (K) leaders expelled from the outfit are—self styled Maj Gen (Retd) Angmai, self styled home kilonser Chowangsing, religious kilonser Angkan, forest kilonser, R Sothing and central council member Aungsein.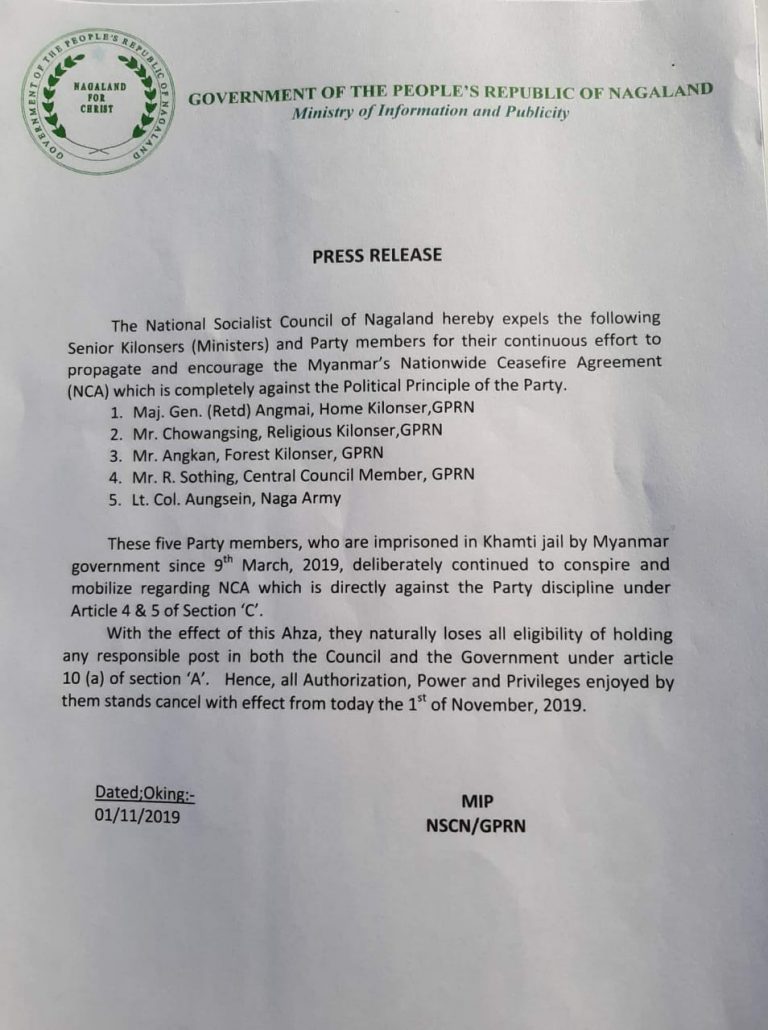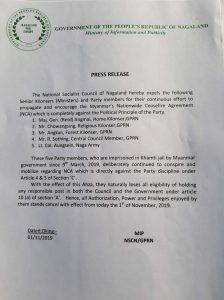 "These five party members, who are imprisoned in Khamti jail by Myanmar government since March 9, 2019, deliberately continued to conspire and mobilize regarding NCA which is directly against the party discipline…" NSCN (K) said.