A judge in Myanmar has turned down a request to dismiss the case of two Reuters journalists accused of violating the colonial-era Official Secrets Act, Mizzima News reports.
The case has drawn international attention to the precarious status of press freedom in the country.
According to report, Kyaw Soe Oo, 28, and Wa Lone, marking his 32nd birthday, entered the Insein courthouse in handcuffs, briefly embracing family members and acknowledging the crowd of journalists, diplomats and legal counsel in the packed courtroom.
In a statement issued shortly after the hearing, Reuters President and Editor-in-Chief Stephen J Adler said the pair "have not violated any laws in the course of their newsgathering … We will continue to do all we can to secure their release."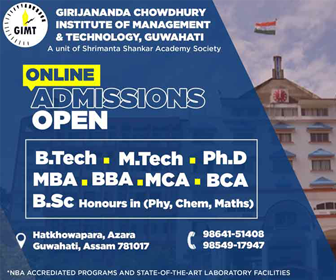 Following the defence team's claims of no substantial evidence being brought by 17 witnesses over the course of the past four months' proceedings, prosecutors say they are prepared to bring eight additional witnesses at the next hearing scheduled for April 20.
The pair was arrested in December in Yangon following their work for Reuters investigating the killing of 10 Rohingya Muslim men in the village of Inn Din in western Myanmar's Rakhine State amid a military crackdown that has sent nearly 700,000 people fleeing to neighbouring Bangladesh.
Defence attorney U Khin Maung Zaw, an outspoken critic of the military, called the case "a very exceptional case in our country in the sphere of freedom of expression and freedom of information and a very important case for human rights activists."
Following Judge Ye Lwin's decision, the wife of Wa Lone, who discovered she was pregnant shortly after her husband's arrest, as well as the wife of Kyaw Soe Oo, burst into tears and were pursued by reporters into the dusty open-air tea shop behind the courthouse.
Wednesday's announcement comes just a day after an army statement that said seven Myanmar soldiers had been handed 10-year prison sentences in connection with the Rakhine slayings.
As the defendants were loaded into a police truck to return them to holding at the nearby Insein Prison, they brought attention to the significantly longer 14-year sentences they face if convicted under the Official Secrets Act.
"Where is the justice, where is the democracy and freedom of expression?" Wa Lone shouted to reporters as he left the courthouse.
While many are hopeful that Myanmar's newly elected president, U Win Myint will follow through on pledges made in his inauguration speech to address issues of media freedom in the country, the NLD-led government has yet to weigh in on the case that has highlighted the current problems being faced.