Assam Chief Minister Sarbananda Sonowal on Thursday asked the Deputy Secretaries to work honestly and transparently to plug all shortcomings and bring in expediency in governance.
During an interaction with the Deputy Secretaries of various departments of Assam government in the conference hall of Janata Bhawan here on Thursday evening, Chief Minister Sonowal also said that to bring in expediency in administration and for inter-departmental coordination, government to introduce 'e-office' for the convenience of everybody in secretariat administration.
Chief Minister Sonowal while terming the Deputy Secretaries as 'capable soldiers' asked them to be committed to the people and serve them with dedication and honesty.
He also said that the Deputy Secretaries, who constitute the second round of bureaucracy are the force behind the government to perform. Citing the oft-repeated contention of delay in file movement, Sonowal asked the deputy secretaries to work resolutely to take governance to the grass root.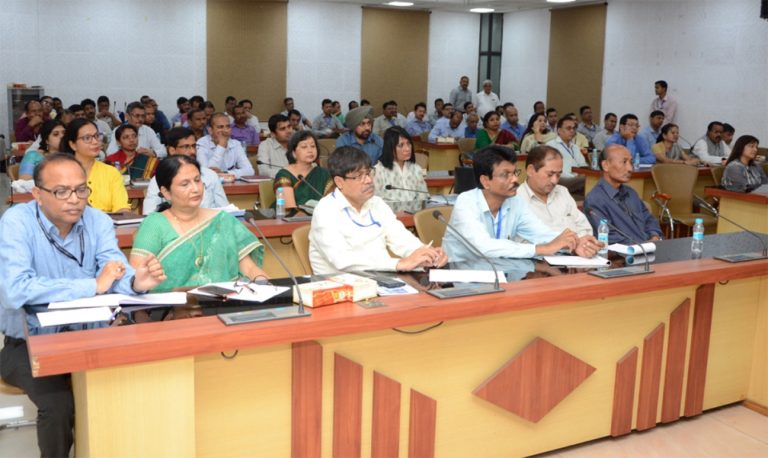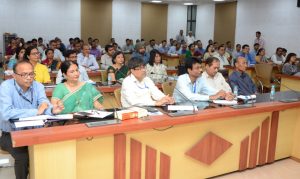 Sonowal however, took suggestions from the Deputy Secretaries and assured them to bring in necessary modalities for ease of administration at all levels of secretariat administration. He also stressed on sustainable quality maintenance legacy and asked the deputy secretaries to contribute to quality legacy to materialise the government's objective of 'Sabka Saath Sabka Vikash'.
Chief Minister Sonowal also said that taking into account of the paucity of space in Janata Bhawan, more buildings would be constructed to create an ideal ambiance to work.
Sonowal also said that employees' amenity centres like rest room, more canteens, more toilets will be created in Janata Bhawan for the officers and employees.
He also informed that such interactive sessions would be held once in every four month.
Media advisor to the Chief Minister Hrishikesh Goswami, Legal Advisor to the chief Minister Shantanu Bharali, Chief Secretary TY Das, Principal Secretary to the Chief Minister Sajnay Lohiya, Principal Secretary to Social Welfare Department Jishnu Baruah and several other senior bureaucrats were present during the interaction.