Several South Asian leaders attended the funeral of the former Prime Minister (PM) of India Atal Bihari Vajpayee on Friday and among them were Bhutan's King Jigme Khesar Namgyel Wangchuk.
A report appearing in livemint stated that the former Afghan President Hamid Karzai, Pakistan's acting Law Minister Syed Ali Zafar, and Sri Lanka's Minister of Public Enterprise Lakshman Kiriella also attended Vajpayee's funeral, which was held at the Rashtriya Smriti Sthal in New Delhi.
The King of Bhutan Jigme Khesar Namgyel Wangchuck and Bangladesh Foreign Minister Abul Hassan Mahmood Ali were among the early arrivals in New Delhi on Friday as representatives of foreign countries who were expected for the funeral of former PM Late Atal Bihari Vajpayee.
The report further stated that among others to attend the last rites of Vajpayee, who passed away on Thursday after a prolonged illness, was Nepal's Foreign Minister Pradeep Kumar Gyawali,
Sri Lanka's Acting Foreign Minister Lakshman Kiriella, Afghanistan's Deputy Foreign Minister Hekmat Khalil Karzai and Pakistan's Information Minister Syed Ali Zafar, according to the Indian Foreign Ministry. Former Afghan President Hamid Karzai was also among the mourners.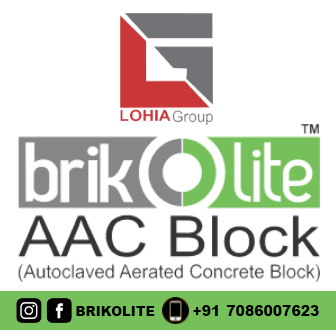 Meanwhile, tributes continued to pour in for the leader widely credited with charting a new path in foreign policy for India in many areas, including a complete revamp of ties with the US and bringing India out of the nuclear closet. In his message, US Secretary of State Mike Pompeo overnight recalled that Vajpayee in his address to the US Congress in 2000, had "famously characterised US-India ties as a 'natural partnership of shared endeavors.' He recognised early on that the United States and India, based on their shared democratic values, could develop a partnership that would contribute to the economic prosperity and security of the region and the world."
"Today, our two countries and our bilateral relationship continue to benefit from Prime Minister Vajpayee's vision, which helped promote expanded cooperation," Pompeo said. "#AtalBihariVajpayee was one of India's great leaders – saddened by his passing and my thoughts are with his family and loved ones. He was a close partner of the UK. Those who remember his State visit to the UK in 2001 will know how well respected he was here," said a Twitter post by Mark Fields, British Minister of State for Asia and the Pacific.
"India-Sri Lanka relations were blessed by PM #Vajpayee's futuristic policies, and I was privileged to have met him as the Deputy High Commissioner at the time. The India-Sri Lanka FTA (free trade agreement), the first free trade agreement for both countries, stands testimony to his visionary leadership," said another post by Sri Lankan Foreign Secretary Prasad Kariyawasam.
From Moscow, Russian President Vladimir Putin in a message to his Indian counterpart Ram Nath Kovind said: "Atal Bihari Vajpayee rightly commanded great respect around the world. He will be remembered as a politician who made a major personal contribution to the friendly relations and privileged strategic partnership between our countries." It was during Vajpayee's Prime Ministership in 2000 that India and Russia institutionalised their annual summit meets.
Pakistan's Prime Minister-in-waiting Imran Khan remembered Vajpayee as a "tall personality of the subcontinent." "His attempts for the betterment of India-Pakistan relationship will always be remembered. Vajpayee, as Foreign Minister, took responsibility of improving India-Pakistan ties," Khan was quoted as saying.
"Heartfelt condolences to the Government and people of India on the passing of #AtalBihariVajpayee. The world will celebrate him as an exemplary statesman," read the message posted on Twitter by Bhutanese Prime Minister Tshering Tobgay. Yuval Rotem, Ambassador, Director General of the Ministry of Foreign Affairs of Israel, in his message said: "I was deeply saddened to learn of the death of a giant -India's former PM Atal Bihari Vajpayee."
It was during Vajpayee's term as PM that India's ties with Israel became more public after the two countries established diplomatic relations in 1992. Israel supplied key munitions and weapons to India in 1999 during the Kargil War as India battled Pakistani insurgents and Army regulars. In 2000, then Home Minister LK Advani visited Israel – becoming the most senior representative from India to visit the country. India and Israel also set up a joint anti-terror commission after a visit by Foreign Minister Jaswant Singh in the same year.
In 2003, the Vajpayee Government hosted then Israeli Prime Minister Ariel Sharon, the first visit by an Israeli PM to India. Japan's envoy to India, Kenji Hiramatsu also expressed grief over Vajpayee's death, stating that he was one of the most inspiring world leaders of our times. "I am deeply saddened by the passing away of former Prime Minister and Bharat Ratna Atal Bihari Vajpayee. He was one of the most inspiring world leaders of our times. The upswing in India-Japan relations was only possible by the initiatives started by Prime Minister Vajpayee," Hiramatsu said.
"The demise of such a great leader is a great loss not only to India but also to Japan and other parts of Asia as well as the entire international community. May his legacy live on, and may his soul rest in eternal peace," he added.