Indian Prime Minister Narendra Modi, Bangladesh premier Sheikh Hasina, West Bengal Chief Minister Mamata Banerjee and Tripura Chief Minister Biplab Kumar Deb have jointly inaugurated three projects in Bangladesh on Monday taking the current Indo-Bangla relation to an another level.
The projects were launched via video conferencing. External Affairs Minister Sushma Swaraj and Bangladesh Foreign Minister also joined the video conference from Delhi and Dhaka respectively.
The three projects include 500 MW additional power supply from India to Bangladesh, through the existing Bheramara (Bangladesh) – Baharampur (India) interconnection, Akhaura – Agartala Rail Link and Rehabilitation of the Kulaura-Shahbazpur section of Bangladesh Railways.
"Leaders of neighbouring countries should have a relationship like neighbours, talking and visiting frequently, without getting bogged down by protocol," Indian Prime Minister Modi said. He said this closeness is evident in the frequent interactions between him and the Bangladesh Prime Minister.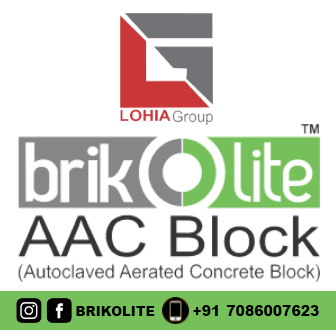 Modi also recalled his meeting with Bangladesh Prime Minister Sheikh Hasina several times in the recent past, including at the BIMSTEC meeting in Kathmandu, in Shanti Niketan, and during the Commonwealth Summit in London.
Modi also recalled Bangladesh PM Sheikh Hasina's vision of restoring connectivity to the way it was before 1965. He said that he is happy that in the last few years, there has been steady progress towards this goal.
"Today we have increased our power connectivity, and started two projects to increase our railway connectivity. During my visit to Bangladesh in 2015, it had been decided to supply an additional 500 MW power to Bangladesh. This is being done using the transmission link between West Bengal and Bangladesh," he said.
He thanked West Bengal Chief Minister of Mamata Banerjee for her facilitation in completion of this work. He said that with the completion of this project, 1.16 Gigawatts of power are now being supplied from India to Bangladesh. He said this journey from Megawatts to Gigawatts is symbolic of a golden era in the relations between India and Bangladesh.
The Prime Minister said that Akhaura-Agartala rail connectivity will provide another link in the cross-border connectivity between the two countries. He thanked Tripura Chief Minister Biplab Kumar Deb for his facilitation in completion of this work.
Prime Minister Modi appreciated Prime Minister Sheikh Hasina's development goals of transforming Bangladesh into a middle income country by 2021 and a developed country by 2041. He said that closer relations and people to people links between the two countries would take our development and prosperity to new heights.