Both Druk Phuensum Tshogpa (DPT) and newcomer Druk Nyamrup Tshogpa (DNT) in Bhutan are trying to woo voters with plentiful promises ranging from unemployment to health to win over each other in the October 18 elections and lead the young democracy for next five years.
For DPT, developing national, rural and urban areas and addressing unemployment issues are the four key areas that the party is seeking to focus on if it gets elected.
Of the 31 pledges under the national priorities, the party's main focus will be achieving economic self-reliance by 2025.
The party, which was in power from 2008-2013, is seeking votes mainly on this agenda which it says can be achieved through promoting and developing hydropower, tourism and ICT projects and industrial estates including agro-based businesses.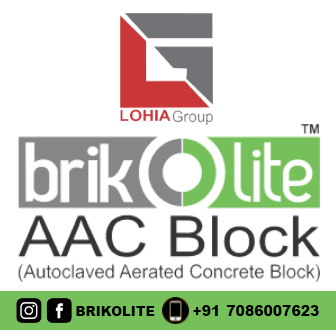 It also says the unemployment problems will be reduced by creating job opportunities and offering better employment choices.
It claims to have already identified different sectors, such as hydropower and agriculture, among others for employment generation.
Under the rural priorities, there are 14 pledges, which include connecting every village with motorable roads, providing safe drinking water and electricity.
Among the urban priorities, the party pledges to enhance safety, security and happiness of the community.
The party also pledges to provide efficient road networks, water supply, establish city hospitals, and satellite towns among others.
DPT also promises to improve public transport system and solve parking congestion besides addressing housing issues.
The new entrant in Bhutan politics, the Druk Nyamrup Tshogpa (DNT), on the other hand, is keen to have a healthier nation.
The party pledges to take free, equitable and quality health care to people and to achieve this, the party pledges to establish a multi-disciplinary super-speciality hospital in Thimphu.
Besides ensuring access to specialist services like endoscopy, ultrasound and blood test at rural levels and upgrading hospitals in strategic places to enable the people to avail specialists' services within half-day travel time, the party also commits to improve the working condition of health workers.
The DNT also pledges to keep the country's economy secure by developing an inclusive, sustainable and equitable economy by strengthening tax collection and regulating tax evasion.
Hydropower and tourism are also in the agenda of the DNT as it plans to strengthen the tourism sector by establishing Tourism Development Board.
It also commits to invest 10 per cent of tourism royalty to promote and market tourism. To ensure water for all by 2021, DNT pledged that it would establish a dedicated agency to manage water distribution. All water sources would be mapped for proper management, the party has promised.
The DNT further pledges to address the country's unemployment issue by creating an employment and livelihood corporation.
To improve rural livelihood, DNT promises to explore new prospects. It commits to procure farm produce from farmers at a price announced a year ahead and would ensure that the state introduces new crop insurance schemes for farmers. It also pledges to install cold storages at strategic locations.
DNT also pledges to narrow the digital divide by enabling communications and accessing online information and support online business opportunities, establish free Wi-Fi access points and allow free hosting of local contents.
The party also envisions to make teaching the number one profession with better-equipped classrooms and inclusive education.
Now it remains to be seen which party the Bhutanese voters choose to reign for the next five years.