Assam Chief Minister Sarbananda Sonowal on Wednesday emphasised on making plantation a mass activity and sensitizing students about its importance from their school days.
While speaking at the state level celebration of International Day of Forests organized by the Department of Environment & Forests, Government of Assam at Assam Administrative Staff College, Khanapara in Guwahati on Wednesday, Chief Minister Sonowal also advocated strong measures for preserving and nurturing the biodiversity of the State.
Stating that the green cover of the State and its healthy climate attract large number of tourists, the Chief Minister informed that the Government has resolved to plant 10 crore sapling every year, giving preference to plantation of horticultural and medicinal plants, to keep the forest cover intact.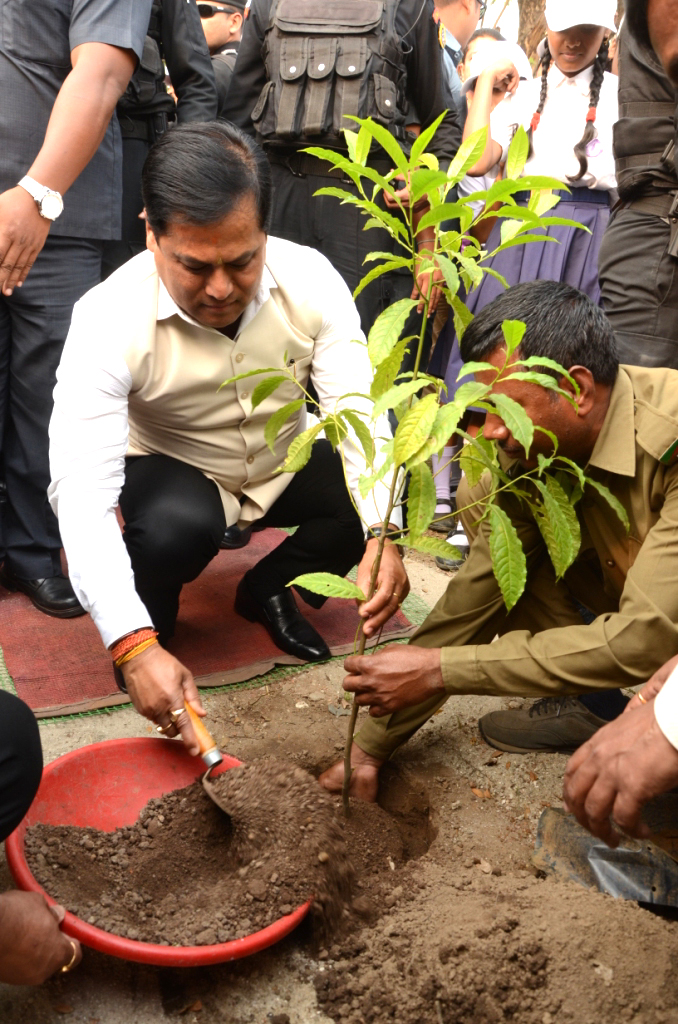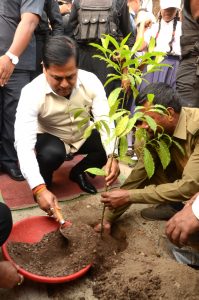 He further mentioned that Prime Minister Narendra Modi in his maiden speech in the Parliament announced to transform the North East as an organic hub and sought people's cooperation in realizing the same. Sonowal also urged the forest officials to consider preservation and nurturing forest as a great work and take up steps for boosting the image of the department.
The Chief Minister also highlighted the challenges of the forest department and the success achieved through joint initiatives of the civil administration, police and forest department by the five districts adjoining Kaziranga National park in tackling rhino poaching, stated a government press communiqué.
Sonowal also directed the Forest Department to take adequate steps for developing the reserve forests as ideal destination for tourists, apart from drafting a proposal for introducing environmental science in the curriculum of school, college and university level and conducting awareness programmes amongst students for popularizing plantation. He also asked the Environment & Forest Minister to felicitate the best performing forest officials in terms of plantation to develop competitiveness amongst them.
State Environment & Forest Minister Pramila Rani Brahma in her speech underscored the significance of the celebration of International Day of Forests. She informed that there is an increase of forest cover in the state as per latest report published by the Forest Survey of India.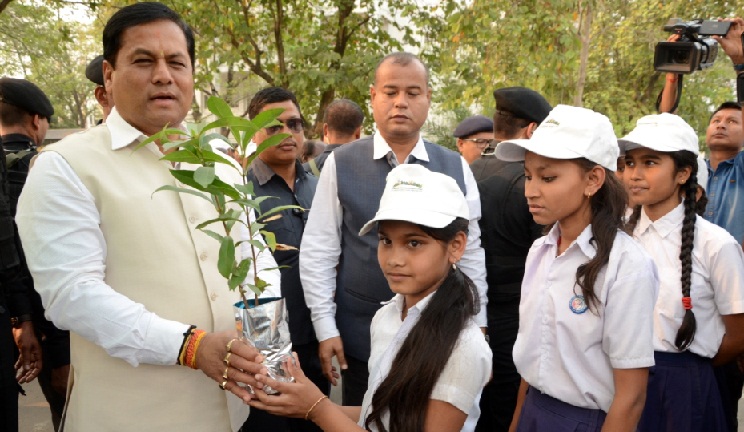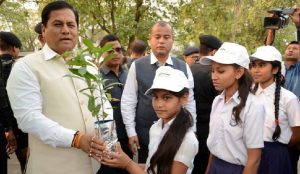 Coinciding the celebration, Chief Minister Sonowal planted a sapling at the Assam Administrative Staff College campus and distributed saplings amongst students. He also released a CD prepared by MyGov.Assam on the importance of plantation titled 'Gos Thakilehe Manuh Thakibo' and a poster prepared under the theme "Urban Forest: Healthy City".
The Chief Minister also handed over engagement letters as Brand Ambassadors of Plantation under the Department of Environment & Forests for the year 2018-19 to environmentalists Padmashri Jadav Payeng, Ananda Khatoniar and Chandra Kanta Basumatary, the press communiqué added.