Sigmund Freud very rightly said, "One day in retrospect, the years of struggle will strike you as the most beautiful." It may be because of the learning we have during the trying times and the experiences we gather, transforms us into enriched human beings. It also strengthens our conviction that we are a resilient race. But to overcome the struggles it is also very important to have a comprehensive cognizance of it. Hence, to sail through the current pandemic, we need to have an elaborate understanding of it.
The impact of the pandemic of Coronavirus in our lives is multi-fold. So, a comprehensive model like George Engel's Biopsychosocial model will help us understand it better. The Biopsychosocial model is an interdisciplinary model that focuses on the deep interrelation between three factors i.e biological (physical health, genetic vulnerabilities etc), psychological (mental health, emotional health etc) and social (interpersonal relationships, family or social support dynamics, environment etc) that lead to a given outcome of health or illness. Through this model, we can have a holistic understanding of a condition. The current pandemic also demands such a comprehensive analysis so that effective intervention modules can be planned and executed in a structured way.
Till July  2nd 2020, a total number of 585792 people are infected and 17410 number of people have lost their lives in India. But can the effect of this pandemic be truly counted in numbers? Absolutely not, if we desire to view the real picture. The psychosocial wellbeing of countless lives has been affected. Different studies conducted worldwide have revealed that fear or panic, anxiety, depression, stress and insomnia are common psychological reactions to the pandemic. A state of confusion is also witnessed. There are also feelings of helplessness and anger. People who are in isolation or quarantine are experiencing boredom, frustration, anxiety, restlessness and anger. There are also reported changes in sleep and eating pattern of people, increase in substance use and worsening of existing health conditions. People are also experiencing guilt if the illness is transmitted to family members. Incidences of suicide have also increased. People are anxious or fearful not only about the illness but also of the fact that they have to be in isolation away from the family if tested positive. People are also scared of going to hospitals to give samples or going through the process of testing when they enter the state, as they have to be in queues for long hours, where there are potential chances of getting infected. So, it can very well be understood that people are not only fearful of the illness but also the ramifications of it.
Psychosocial issues like domestic violence, child abuse, substance abuse and internet addiction (gaming, cyber- bullying etc) are also on the rise having their detrimental effects on people's wellbeing. For e.g., According to the National Family Health Survey (2015-16) 30% of women suffer from domestic violence in India. And during the pandemic different countries have reported a 30% increase in the rate of domestic violence. So if we extrapolate the data, 60% of women in India experience domestic violence. Similarly, during the initial period of lockdown in India, the Childline India helpline received more than 92000 SOS calls asking for protection from abuse and violence in just 11 days. Job loss, financial insecurity, reduced access to basic resources, housing insecurities and transition in lifestyles are some major effects which may in turn act as triggers to the above mentioned psychosocial issues. A huge number of people are also having to deal with stigma, irrespective of them being health workers or people who have recovered from Covid. There are reported instances of health workers being forced to vacate their rented premises. Similarly, reintegration of people (who have recovered from Covid 19) with the society and family after being discharged has been a difficult task. Such people are facing a lot of discrimination at the societal level which can indeed be traumatic. Stigma and discrimination can be reasons potential enough to lead to different psychological issues like depression, Post Traumatic Stress Disorder (PTSD) etc.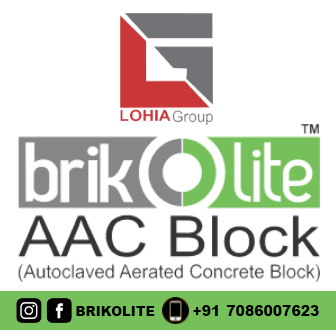 As we have seen that the effect of the pandemic cannot be assessed only from one perspective, the interventions also have to be multi-model and multidisciplinary in order to be effective. 'Monon: Assam Cares' is one such initiative by the Ministry of Health and Family Welfare, Govt of Assam supported by National Health Mission (NHM). Through this initiative, in addition to taking care of the physical condition of people infected with Covid, their psychosocial issues are also being addressed by a group of 220 mental health professionals. This is different from other helplines, as the professionals themselves reach out to each individual tested positive instead of waiting for them to call. There are instances where Covid positive patients have poured their heartfelt gratitude as the gesture of calling them made them feel important and taken care of. Also, a negative report mustn't be considered as the only criteria for discharge. The psychosocial wellbeing should also be taken into account as they have to cope with the transition of their lives after getting discharged. To make the interventions effective and impactful, it is inevitable to focus on restoration of livelihood, community reintegration and providing rehabilitation facilities as the adverse effects of the pandemic have significantly dented the psychosocial aspects of our lives.
Dr. Victor E Frankl, Austrian Psychiatrist and Neurologist and Holocaust survivor, shared many stories of the unimaginable inhuman atrocities of the concentration camps. One such story was of two prisoners who were talking to each other, contemplating suicide as they felt that they had nothing more to expect from life. But none of them committed suicide. Because they have found meaning and reason to be alive. For one of them, his son was waiting for him to get released and for the other, who was a scientist, was working on a series of books which needed to be finished. As Dr. Victor Frankl has said, "Those who have a 'why' to live, can bear with almost any 'how'." Prisoners who had a stronger reason to live had higher chances of coming out alive from one of the most catastrophic events of human history. Therefore to keep ourselves going in these difficult times, it is very important to remind ourselves of the meaning and purpose of our lives. Victor Frankl also said, "Everything can be taken from a man but one thing: the last of the human freedoms – to choose one's attitude in any given set of circumstances, to choose one's own way." In the current pandemic, we may at times feel helpless but we still have the liberty to choose our reaction to the situation. So, instead of focusing on the aspects which are beyond our control, let's focus on the aspects which still can be taken care of and choose a helpful and adaptive reaction to the pandemic. And it is also important to understand that our collective and holistic (biopsychosocial approach) efforts are inevitable to emerge out of this pandemic. This too shall pass and together we shall emerge victorious, enriched with learning and experience.
Dr Rijusmita Sarma is Counselling Psychologist at Dispur Polyclinic Hospital in Guwahati. She can be reached at: [email protected]