The Assam government has finally passed the bill on population policy in a recent cabinet meeting. With this, the draft of 2017 was given a final shape. The bill titled 'Population and Women Empowerment of Assam' states that families with more than two children will not be able to apply for government jobs from 1st January, 2021 onwards. The government believes that this was the need of the hour and probably the only way to curb population explosion.
A talk of population policy is nothing new. In fact India is one of the earliest countries to initiate a population policy and it has a population policy in place since 1951. However time and again, the country has committed to opt for non coercive voluntary methods to implement family planning.
In 1994, the country did opt to sign International Conference on Population and Development Declaration and it prohibits the government from implementing any blanket limits on the number of children.
In such a situation, Assam is among some of the other states pushing for a radical policy excluding people on the basis of the number of children they have. This has made many wonder if the situation of population explosion is that bad. As commentators point out, India's population growth is tapering over the years. In fact since the start of the millennium, the population growth has fallen by 23%. The Total Fertility Rate of women is also coming down.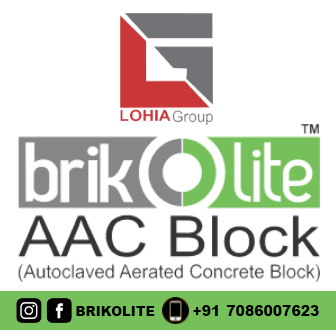 In fact states like Meghalaya, Nagaland, Uttar Pradesh and Manipur continue to have a higher growth rate but they are yet to come up with such a radical policy. In an article titled "Saffron Demography, Common Wisdom, Aspirations and Uneven Govern mentalities" published in the Economic and Political Weekly, Robin and Patricia Jeoffrey stated that the abnormal growth of Muslims is a myth spread by rightwing Hindu forces. They called this misconception the theory of Saffron Demography.
In another article titled "On Saffron Demography" published in Economic and Political Weekly, academician Mohan Rao stated that there is methodological, philosophical and statistical problem with the concept of saffron demography. This method does not study the various socio-political conditions which impact the growth rate of population.
Having said this, one cannot deny the need of a population policy to ensure that while India can benefit from a larger pool of working age people and demographic dividend, this population do not become a burden on the country. Also there is a need to dispel assumptions that such a policy will impact only Muslims.
It also becomes pertinent to condemn the statement of sitting AIUDF MP Badruddin Ajmal who stated that irrespective of any policy, Muslims will continue to have as many children as they want! One is forced to wonder that if the popular leader is not aware of the fact that as Muslims get more education and access to better health care, their family size becomes smaller. However as there are still cases of child marriage in the community, cases of young women entering into early motherhood abound. It also gives them more fertile years leading to large families.
Poverty becomes a vicious cycle where poor people end up having bigger families and it becomes almost impossible for them to alleviate themselves. As such it is important that population policy targets these vulnerable groups. But when we limit it to only people eligible enough to seek government jobs we are already leaving a large section out.
Also we are aware that patriarchal societies still practice son preference and even after many laws on banning detection of sex of foetuses have been passed, they are practised in shady clinics. There is a possibility that limiting the number of children might lead to more cases of female foeticide.
In fact, a study carried out from 2001 to 2004 in Andhra Pradesh, Haryana, Madhya Pradesh, Odisha and Rajasthan showed that such policies led to increased cases of desertion, bigamy, neglect, death of female infants, uses of prenatal sex determination and induced abortion, girl child given up for adoption.
If we look at the examples of other countries which have succeeded in bringing down their population growth rates, we will see that the approach has always been bottom up and not top down. The United States of America started the Title X Family Program in 1970.
With the help of this program, awareness regarding family planning was spread among people and contraceptives were made easily accessible. This policy gave more importance to lower income group families. In Indonesia, under the 'Banjar' policy communities were made aware about family planning.
Interestingly this policy succeeded in a dominantly Muslim country because clerics were also roped in and they took the message of family planning to communities. Bangladesh has succeeded in bringing down its population growth rate in an impressive way and the welfare workers played a big role in this. They not only carried out door to door campaigns but also provided contraceptives.
Population policy will be successful only when it is multi pronged and awareness driven. Mere punitive measures cannot change the mindset of the society. Assam government's policy should have been preceded by easily accessible health care all across the state. In its absence there is a risk that marginalised communities which continue to lag behind in all spheres will be rendered more vulnerable.
Also if the policy fails to deliver, it will be reduced to a mere tool of polarisation and an empty populist ploy. To avoid this, government should give thought to supplementary steps to put in place a pro-people population policy.