The ULFA-I was caught on the wrong foot on Monday hours after it issued a strong statement that the reputed publication The Week never talked to its military chief Paresh Baruah.
Northeast Now had on Monday reported that the ULFA-I strongly refuted the report published in The Week that carried an 'exclusive interview' of Paresh Baruah, saying, the outfit's commander-in-chief and vice chairman has never given any interview to the country's one of the front-line magazines.
Also read: ULFA claims 'The Week' interview of Paresh Baruah false and fabricated
Northeast Now had earlier reported about the cover story in The Week by Rabi Banerjee published in the December 2 issue of the magazine that carried an exclusive interview of ULFA's military wing chief Paresh Baruah says his group enjoys 'very cordial relations' with China.
Also read: Paresh Barua claims 'very cordial relations' with China
The press release e-mailed to media houses on Monday and signed by Rumel Asom, member of the publicity wing of the militant outfit claimed that Baruah never met any correspondent of The Week and had never spoken to any journalist from that media house.
The ULFA-I press release further claimed that the entire interview is false, fabricated and cooked up by the author from his imagination.
It further claimed that some section of the media has taken resort to yellow journalism and defame the image of ULFA-I.
The statement further challenged The Week and Rabi Banerjee, the special correspondent who had purportedly taken the interview, to make public the evidences of the 'interview'.
However, hours later, The Week published a small report in its website claiming that the hour-long interview The Week had with Baruah on August 27 at 12:30 pm was recorded.
It further stated that The Week had been wanting to talk to Baruah after reports emerged that the rebel outfits in the Northeast were regrouping.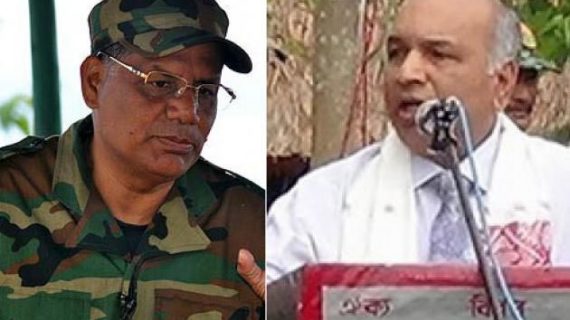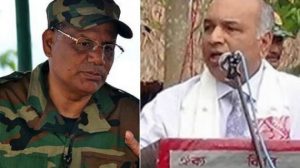 The report further claimed that it was Baruah, who had called up Rabi Banerjee and spoke extensively about his organization's future and his relations with China.
He also wanted The Week to talk to Abhijeet Asom, the organization's chairman, the report further claimed.
Interestingly, the report also carries a small part of the recorded conversation Baruah had with Rabi Banerjee, to prove the authenticity.
One can listen to the extract of the recorded telephonic interview in the link below:
https://www.theweek.in/news/india/2018/11/26/THE-WEEK-clarifies-Audio-proof-of-EXCLUSIVE-interview-with-ULFA-chief-Paresh-Baruah.html