Tripura's century-old 'Puspavanta Palace', the official residence of 16 state Governors since 1972, will be converted into a museum and research centre dedicated to Nobel laureate Rabindranath Tagore.
Governor Tathagata Roy has shifted to a new Raj Bhavan building, which he inaugurated on April 18 at the capital complex in Agartala.
"The palace was built by the British architecture company Martin and Burn 101 years ago, and with the shifting of the Raj Bhavan, it would now be turned into a museum and a tourist spot," Samarjit Bhowmick, the Governor's Secretary said.
Pannalal Roy, who conducted a research on the relation of Tagore with the Manikya kings of Tripura, said the bard visited the state seven times, and had stayed at the palace in 1925 as the guest of Bir Bikram Kishore Manikya Bahadur, the last Manikya king.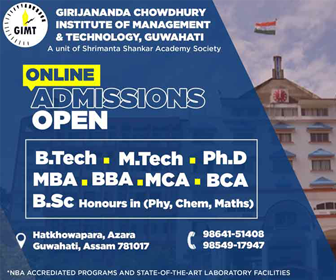 Tripura was elevated to the status of a full-fledged state in 1972, and since then, the palace, built on 1.76 hectares of land, became the Raj Bhavan or the Governor's house, reports The Business Standard.
"This has been identified as a heritage building not only because of its association with royalty, but also because poet Rabindranath Tagore and other great personalities had stayed in Puspavanta palace as royal guests," Bhowmick added