India, the land of festivals can add one more to its list – a plantation fest – which celebrates the conservation of Nature.
Conceptualized by Anil G, a sustainable and green development enterprise consultant, the plantation festival has for its theme, 'a green culture for humanity every rainy season throughout the globe'.
He has joined hands with the Forest Research Centre and Livelihoods Extension (FRCLE) at Agartala in Tripura to launch the festival at Barkhatal near Agartala on July 9.
Anil G had first celebrated this concept at Kartik Sapori and adjoining sandbars of the Brahmaputra near Jorhat town in eastern Assam as 'Vriksha Rupan Bihu' on April 22 which was observed as Earth Day, a couple of years ago.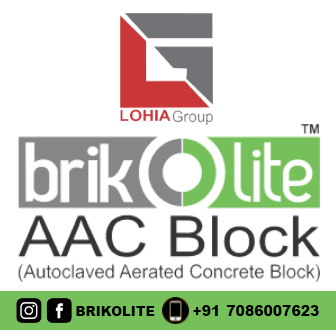 "This year in Tripura, with the people showing so much enthusiasm, we are planning to make it bigger and better," he told Northeast Now over phone from Agartala.
"There is a need to bring back the balance in nature, our green cover and just planting trees on occasions such as Earth or Environment Day will not suffice. It should be over a certain period of time and annually, not only in Assam and Tripura but also in other states of India. I would also like to take it to other parts of the globe, Africa, Europe et al, connected to each other by this festival which should continue for a month or so," he said.
The festival has four components; planting of trees, at least 10 each by an individual of the village, a picnic lunch, games and cultural fest to wind up the day.
"It should have all the elements of a festival and not feel like a burdensome task to be gotten over with as observation of this or that day, like Earth Day or Environment Day" he further said.
The monsoon is the best time as the trees would grow without having to be watered all the time.
Pawan Kaushik,  head and senior scientist of Forest Research Centre and Livelihoods Extension (FRCLE),  Agartala, said that he had met Anil G in Delhi and had liked the concept.
"We have seen that if even 500 trees are planted in an area, due to regeneration there may be about 5000 after a few years," he said.
"The plantation fest will be held at Barkathal, a cluster of three tribal villages with a population of about 500 people. FRCLE and the Forest department, Tripura has arranged for the saplings.  The people have asked for bamboo, lemon, jackfruit and mango saplings and about 5000 have enough kept ready. The main function will be on July 9 though preparations have already started," Kaushik said.
Kaushik said that he hoped that this concept spread to other parts of Tripura.
"We would also be giving the villagers tall trees which will become big in one year's time and can be planted at roadsides so that cows and goats don't nibble and destroy them," he added.
Anil G who is passionate about his concept said that the festival, had for its greater objective, the bringing together of people for a common activity and  cause, the sharing  and caring of nature and environment which do not have any polarity, caste or religion – will result in bonding of humanity.