Breaking all previous records of Tripura's Assembly poll results, Deputy Chief Minister and BJP candidate Jishnu Dev Barman on Thursday emerged victorious with a whopping margin of 26,580 votes in Charilam Assembly constituency where polling was held on March 12.
While polling for rest of the seats was held on February 18 for the 60-member Tripura Assembly, polling for Charilam seat was postponed due to death of a candidate.
Dev Barman received 89 per cent of 29753 valid votes polled in the constituency on March 12.
The Left Front on March 10 decided to withdraw its candidate from the Communist Party of India-Marxist (CPI-M) as the Election Commission of India (ECI) 'has not considered' its appeal for postponement of the election to the constituency due to various incidents of pre-poll violence. They also blamed the BJP for the violence.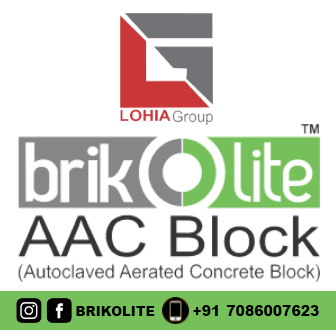 Though the Left Front withdrew its CPI (M) candidate Palash Debbarma, he got 1030 votes and lost his deposit
On the other hand, Congress candidate Arjun Debbarma got 775 votes, the Indigenous Nationalist Party of Twipra (INPT) candidate received 685 votes and 198 votes went to an independent candidate.
The election date was deferred after the death of Ramendra Narayan Debbarma, the earlier Left Front candidate from for the 19 Charilam (ST) constituency.
Counting started at 8 in the morning on Thursday and the final results were declared at around 1 PM as due to malfunction of an EVM counting of slips of VVPAT took place. No incident of violence was reported.
BJP supporters celebrated the victory by smearing saffron colour dust on each other's face.
BJP candidate Dev Barman, the winner, gave the credit to the local supporters and leaders and without whose hard work such a large margin victory would not have been possible.
He said that people have great expectation from the BJP and the first priority will be to give better governance and development.
Before withdrawing their candidate, the Left Front had sought CEO's intervention to defer polls at Charilam and claimed the party's candidate was unable to enter the constituency area to campaign, even with police protection. The CPI(M) and its three Left Front partners – CPI, RSP and Forward Bloc announced to pull out of the fray two days before polls. However, since last date of withdrawal was over by February 26, elections continued as per schedule.
In his Twitter handle, BJP's national general secretary Ram Madhav tweeted, "In Charilam Assembly by-election in Tripura BJP candidate and Deputy CM Jishnu Debbarma won by a record margin of 25500 votes. CPM ran away from the election n expectedly lost d deposit also."
BJP's in-charge for Tripura, Sunil Deodhar tweeted, "Vijay Rath of continues in Tripura. In by-poll at Charilam Assembly, Deputy CM Jishu Debberma won the seat by highest ever margin of 25550 votes. CPM lost deposit. Kudos to Karyakartas & Hon'ble CM."