Tripura Chief Minister Biplab Kumar Deb on Sunday celebrated the first morning of the Bengali New Year with the journalist fraternity by taking part in the 'Panta Bhater Utsab' organised in the Agartala Press Club.
Panta Bhat is a lightly fermented rice-based dish consumed in the eastern Indian states of Odisha, West Bengal, Assam and Tripura. Panta means soaked in water and bhat means rice.
Accompanied by his wife Niti Deb, the Chief Minister enjoyed the cultural programme in which several local singers sang traditional songs.
However the most attractive part was when the Chief Minister himself took the microphone and sang a patriotic song 'Dil Diya Hai, Jaan Bhi Denge, Hai Watan Tere Liye' from the famous Bollywood film Kranti.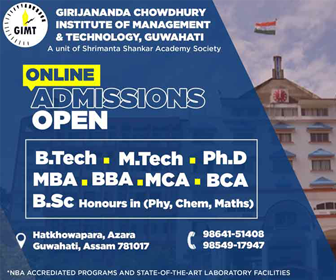 Speaking to reporters Deb said, "Today throughout the eastern India right from Orissa to all Northeastern states celebration is going on be it Biju, Bihu or Garia these are all to welcome the new year and most importantly unite the people and give us new thought, energy and direction. With all these we want to build something new so that in the coming year we can do better with full positive vibration."
"I convey my best wishes to everyone on this day and believe that the small size of our state does not matter at all, we need to come together and work better so that we can reach our goal. It has already been proved worldwide that size does not matter be it Israel, Japan or Korea – all are small in size but dominate throughout. So I will ask everyone that we work together and develop our state."
Niti Deb said, "I am feeling very happy to celebrate the New Year with 37 lakh Tripurites. This is the first time I am celebrating and enjoying the New Year here. I wish all people live happily. We want better and strong Tripura."
The couple also had food and sweets with the journalist.