Tripura Deputy Chief Minister Jishnu Debbarma stressed on the need for expansion of the traditional customs and culture of the State for a developed society.
Debbarma said this while inaugurating the 'Baisakhi' and 'Gajan' cultural evening at Brajapur village under Bishalgarh subdivision.
The deputy Chief Minister said that people should come forward for strengthening the traditional cultures of the country.
The newly formed government under the leadership of Biplab Kumar Deb lays emphasis on protecting and promoting the traditional cultures and customs of the State, Debbarma said.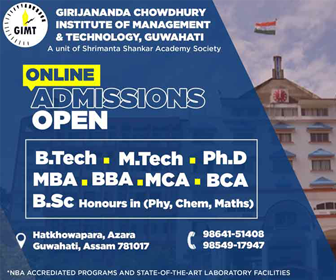 He also said that the government is moving forward with proper planning to make Tripura a develop state of the country, adding that, the present government will not consider any political colours and that the State Government is committed to work for every citizen of the State.
"In spite of myriad of hardships, the State Government is determined to make a transparent administration, free from political influences and committed for overall development of the State," reiterated the Deputy Chief Minister.
He also appealed to the people to extend their all-out efforts to make Tripura a model state in the country.
A colourful cultural programme concluded the function where local artistes performed traditional songs and dance forms of Tripura.