Prime Minister Narendra Modi during his Tripura visit on Thursday urged the people of Tripura to remove wrong 'Manik' and wear 'Hira' for development of the State which has been under the rule of Left Front government led by Chief Minister Manik Sarkar.
Launching scathing attack on the 'clean image' of Chief Minister Sarkar, Modi while speaking an election rally in Sonamura on Thursday, said, "According to astrology when someone's planetary position is wrong then he is prescribed to wear ring of certain gem to overcome that ill luck but if the jem is not appropriate then it brings further bad luck for that individual."
He added, "Tripura has been wearing a wrong 'Manik' (precious stone or gem), so until the wrong Manik is removed your luck will not change. But unfortunately for the last 25 years you are wearing this wrong stone and so no prosperity of this State has happened. So, now Tripura needs to replace this wrong Manik with Hira (diamond) – highway, i-way or digital connectivity, roadway and airway."
Speaking about the chit fund scam, Modi said, "What is Rose Valley that has looted the money of the poor people of Tripura and due to which many people have committed suicide. Who has been benefited due to the Rose Valley? Will you people not punish them?"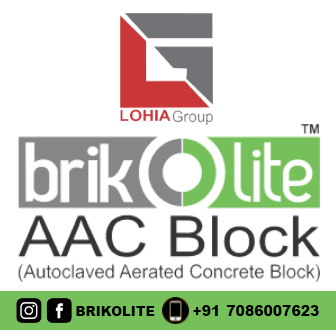 The PM further stated, "Here in Tripura, the party and government are same and even after a family member is murdered until the CPI-M party members put their seal and the police are not ready to accept the FIRs."
He further alleged, "Communists believe in treating the people like slaves so that despite all deprivation and crimes against them should not have the courage to protest and similar is the situation in Tripura."
Modi said, "No one in India and especially in Delhi is aware of what type of revolution is going to take place in Tripura. It is not the BJP rather the youths and people who are fighting for employment, the employees fighting for the 7th Pay Commission and most important all those who wants Tripura to be new hights of development shall revolt. History has witness when people revolt, no government can stop it."
Targetting Manik Sarkar Modi said, "In Bengal, we use to hear the name of magician Sarkar but here for the last 20 to 25 years there is a hidden Sarkar who has created such an illusion that the people of India only know about his bank account and clean kurta but not the corruption. So, it is the demand of the time to transform Tripura from the dark ages to new heights of development."
Terming the Communists as "hypocrite and double standard," Modi said, "In other parts of India when a worker is even deprived little, the Communists in protest will burn the industry to raise their concern and fight for that person's right but see the double standard this state deprives the workers, farmers and government employees from their minimum wages. This is a crime committed by the Communists and so in the coming election, people should punish the Communists by blooming the lotus in Tripura," said Modi.
Modi on Thursday said that the Bharatiya Janata Party (BJP) has chalked out an all-rounder plan for Tripura, where the Assembly elections will be held on February 18.
He claimed that after assuming the office as the PM there has been not dearth of fund for improving connectivity including road surface, rail and air so that the common people are benefited out of it.