Dr VL Dharurkar, who joined on Monday as the new Vice Chancellor of Tripura University, has stressed on the need of more pro-active role of the varsity in the nation building process.
Dr Dharurkar, who took over charge of the Vice Chancellor from outgoing Vice Chancellor Prof Anjan Kumar Ghosh, said the highest institute of learning in the State must attach importance to four important aspects – teaching , learning, research and extension of knowledge to all section of the society.
Writer and noted academician Dharurkar was welcomed during a simple programme at the MBB centenary hall in the university campusin presence of the outgoing VC and other senior officials, faculty members and students.
Earlier, this month, President Ram Nath Kovind appointed Dharurkar, who was the Head of the Department of Journalism and Mass Communication at Dr Babasaheb Ambedkar Marathwada University in Aurangabad, to succeed Anjan Kumar Ghosh, whose tenure ended in February this year.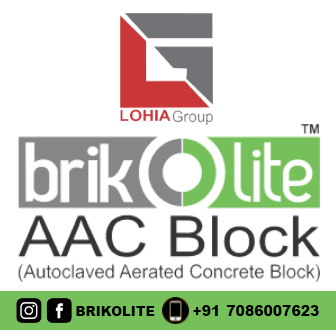 The new VC emphasized providing better facilities to the students in order to empower them and make them better prepared for various competitive examinations so that they get better jobs.
Dharurkar, 64, has published 27 books in Marathi and five in English.
"My dream is to make Tripura University the leading university of the northeastern region, and to achieve that I shall set the process in full swing," he said.
Dharurkar in his speech in the welcome ceremony also talked about his vision to make the institution more productive in relation to academic excellence, especially in research and equal distribution of knowledge as well as meaningful contribution to societal uplift as a whole.
He felt that the gap between the university and colleges should be reduced and a synchronized and symbiotic process should be initiated for effective results in the field of knowledge dissemination.
The VC said he would stress on the research relating to the issues that were directly involved with Tripura and its societies. Dharurkar said, "I will give special emphasis on the preservation and modernization of the tribal cultures and wisdom." At a first step, he said, a museum of tribal music instruments would be opened in the varsity.
"Besides, placement of Tripura University students in the big corp[orate houses would be given priorities," said Dr Dharurkar adding that he would soon arrange a Tripura University Industries Summit involving 30-40 top industrial groups of the country.
Dr Dharurkar, who is an eminent and acclaimed academician of the country, also exhorted the university fraternity to work in cohesion and in full dedication.
The welcome ceremony was attended by former Vice Chancellor Prof Ghosh, who in his address hoped that under the leadership of Dr Dharurkar, the university would achieve further height and reach its dream destination.
Earlier, Prof Ghosh in a simple ceremony handed over charge to the new Vice Chancellor in the office chamber.
In the afternoon, he discussed and reviewed the Tripura University matters with teachers,officers and employees.