Bharatiya Janata Party (BJP) leader Biplab Kumar Deb will assume office on Friday as the 11th Chief Minister of Tripura, where the BJP voted out the Left Front after 25 years, in the February 18 polls.
Union Minister Nitin Gadkari earlier on Tuesday announced here that Tripura BJP president Deb will be the new Chief Minister while the party's tribal leader Jishnu Debbarma will be the Deputy Chief Minister.
Earlier, the newly-elected MLAs of the BJP and its ally — Indigenous People's Front of Tripura (IPFT) — met here in the presence of central observers Gadkari and Union Tribal Affairs Minister Jual Oram and elected Deb as leader of the party's Legislature Party.
After the announcement, Deb, accompanied by other BJP leaders, met Governor Tathagata Roy at the Raj Bhavan and staked claim to form the government.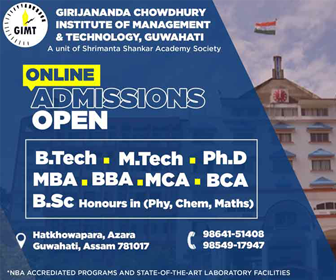 After an hour-long meeting with Roy, the Chief Minister-designate told reporters, "The Governor has appointed me the Chief Minister. The swearing-in-ceremony of the BJP ministry will take place at the Assam Rifles ground on Friday at 12 noon."
Deb refused to disclose the size of the ministry and the IPFT's representation in it.
He said Prime Minister Narendra Modi, BJP President Amit Shah and several central ministers and leaders would be invited to attend the event.
"We will give good governance in Tripura," Deb, 48, a RSS volunteer-turned-BJP leader, told the media.
BJP's permanent "Prabhari" (central observer) in Tripura Sunil Deodhar, another architect in the BJP's electoral success in Tripura, along with Deputy Chief Minister-designate Debbarma and BJP MLA Ratan Lal Nath among others accompanied Deb during his meeting with the Governor.
The Tripura ministry can have a maximum of 12 members.
IPFT president Narendra Chandra Debbarma, who accompanied Deb to the Raj Bhavan, said the number of his party's members in the new ministry would be discussed with BJP's Tripura election in-charge and Assam Minister Himanta Biswa Sarma on Wednesday.
The IPFT had earlier demanded that a tribal leader should be the Chief Minister.