In a major breakthrough the jawans of 71st Battalion BSF on Thursday detained two Bangladeshi nationals from Ambassa area in Tripura.
Acting on a tip off, the Border Security Force (BSF) jawans detained the Bangladeshi nationals from Ambassa area. The Bangladeshi nationals have been identified as 26-year-old Bishal Chakma and 18 year-old Sobha Chakma.
The duo has been apprehended from Ambassa Jagatpur area. It is to be mentioned here that the duo had eloped from Bangladesh three months back and entered Tripura via Raishyabari and had been staying there for the past three months.
As per information, the duo who have love affairs, had decided to elope from Bangladesh as their relation was allegedly not accepted by their family members.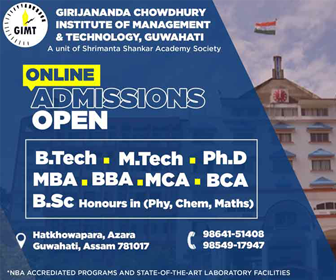 Bishal Chakma is a resident of  Rangamati Bogaihati area in Bangladesh while Sobha Chakma belongs to Joraebridge area of Khagrachora area in the neighbouring country.  However, after apprehending them from Ambassa area, the BSF jawans handed them over to Ambassa Police for taking further action as they had illegally entered India.
Talking to media persons, the Officer-in-Charge of Ambassa Police Station stated that both the Bangladeshi nationals have been produced before the court.
Arrest of the Bangladeshi nationals from Tripura who had illegally entered India has put a question on the safety and security of the State.
The incident has triggered resentment as the State is going for counting of votes in next few hours (on March 3). It may be mentioned that Tripura went to Assembly polls on February 18. The incident has also raised question on the functioning of the State Police Department and even the border guards as how the duo could enter Tripura crossing the international border.