Tripura Chief Minister Biplab Kumar Deb has suggested the youth of Tripura, especially the educated section, not to run behind politicians for government jobs but encouraged to become self-employed by starting various projects under the animal resource sector with bank loans under the Prime Minister Mudra scheme.
Deb sad this while addressing a seminar on 'The role of veterinary profession in sustainable development to improve livelihoods, food security and safety' on the occasion of World Veterinary Day at Pragna Bhavan here.
The seminar, organised by the Tripura Veterinary Council, was inaugurated by Deputy Chief Minister Jishnu Dev Varma in presence of ARDD Minister Santana Chakma.
Deb while hitting out at the previous Left Front government in the State alleged the Left government had kept the youth dependent on the political party for government jobs and intentionally did not encourage youth in various traditional trades like dairy, poultry, hatchery which fetch huge profit.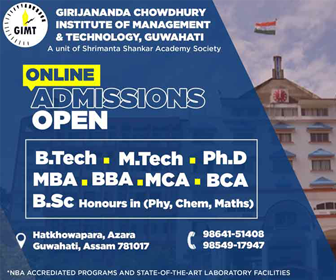 The CM added that the Narendra Modi government at the Centre has provided various bank loan provisions for startup projects and without any guarantee under the Mudra scheme so that they can get self-employed and live with prestige but due to mindsets often the educated youths do not opt to start ventures in various traditional sectors in the agriculture and allied sectors which are also important for the point of sustainable development to improve livelihoods, food security of the nation.
The Chief Minister in his speech motivated the attending officials by saying that if every official takes it as a mission to help people and as one sees the result it helps in improving one's mental strength leading to better immunity but on the contrary a person who is mentally weak is more susceptible to diseases.
According to Deb, any unemployed youth with just Rs 75,000 borrowed from the bank and with little self efforts can easily earn Rs 25,000 every month but the hurdle in this is the culture that has grown in Tripura during the last 25 years.
He said that there are wrong concepts like after graduation, a youth cannot go for farming, start poultry or piggery and if he does all these he would lose his class.
Citing the example of KFC that just started its centre in the State capital, Agartala, the Chief minister said, "KFC sells chicken but an educated youth who completed his MA or engineering degree does not run any meat shop here because one believes that if he does it he would lose his prestige among his friends and the close circle."
He added, "But on the contrary, KFC brand does the same thing in showroom with proper packaging and presentation and one finds MA pass-out youths going there in search of job and engaged in marketing there."
He said, "But when one's father asks his son to start a meat shop, he does not get ready to do that. The reason is that we have not brought up our children with that mentality and taught that if you are a graduate then you shall be a teacher, if one is civil engineer then shall work in the PWD. Since childhood, the mindset is tuned in this manner."
Chief Minister Deb said, "Education is not for earning but for refining ones personality and acquiring knowledge but in Tripura, it has been defined in the wrong direction during the last 20 to 25 years and so youths have been running after political parties for several years to get a (government) job and after wasting the vital time of life realizes it but by then may be earns only little amount as private teacher. Then he would realize that if he started a paan (betel leaf) shop 10 years back, then today he could have deposited Rs 5 lakh in bank."
Earlier in the morning, a rally was also organised by the staff of the ARDD to celebrate the World Veterinary Day.