In a shocking incident, a Border Security Force (BSF) jawan (constable) Sishu pal allegedly shot dead three colleagues with his service weapon before committing suicide in the wee hours of Sunday at a border outpost in Maguruli in Tripura's Unakoti district.
The incident has triggered huge resentment across the State. Reportedly the incident took place around 12.30 am on Sunday.
As per reports, the 28-year-old prime accused Sishu pal shot 45-year-old head constable Bijoy Kumar in his head and left him dead on the spot.
Following the incident, the accused also fired at an on-duty constable at the gate, however he narrowly escaped death.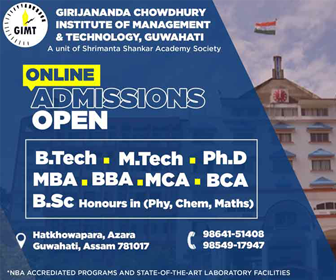 Later Sishu pal went out of the camp premises and rode a motorcycle of one Rinku Kumar who was on patrol duty. Both of them went to the border area which is around 400 meter away from the camp.
There the accused killed BSF jawan Rakesh Kumar Yadav at the border and then also killed the 30-year-old constable Rinku Kumar.
Later Sishu also killed himself with the same weapon.
The Officer in-charge of Irani Police Station Sapan Debbarma said that one of the injured constable succumbed to his injuries at Unakoti district hospital and another constable, who was shifted to GB Hospital in Agartala died in the hospital.
The Unakoti Additional Superintendent of Police Biplob Deb reached the spot immediately after being informed of the incident and launched a probe into the incident.
Sapan Debbarma further said that the investigation was on and a detailed report was awaited.