On specific information, a joint operation was carried out by troops of 74 Bn BSF along with civil police and Field 'G' Team Gokulnagar in the house of 37-year-old Ashiker Rahman at Boxanagar under Kalamchera Police Station in Sepahijalla district of Tripura.
During the search, on opening an almirah kept inside the bedroom, packets of Yaba tablets were noticed. However, sensing the seizure of narcotic items in his house, the accused though fled from the spot was apprehended on a chase by the troops.
The search was carried out in the presence of two witnesses and the party managed to seize 3,793 Yaba tablets worth Rs 18,96,500 from the spot and apprehended the smugglers.
The operation was led by Assistant Commandant Sunil TS, along with other official and troopers of 74 Bn BSF besides Tripura police.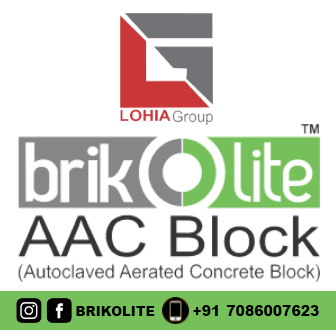 BSF apprehended one Ashiker Rahman (37) and his wife Nargis Begum (35) in connection with the case.
Both the apprehended persons were handed over to Kalamchera Police Station and an FIR has been lodged under NDPS Act.
This year, the BSF, in Tripura, at different locations, has successfully seized Yaba tablets.
Meanwhile, in a separate incident on Friday, a special drive was launched against synthetic drugs by the BSF, troops of 74 Bn BSF along with police personnel of Sonamura PS and Field 'G' Team, Gokulnagar, at a house belonging to one Nitai Majumdar of Anandpur village under Sonamura PS, on specific information of storing dry ganja.
On reaching, no one was found available in the house. Further, police went for witnesses but could not find anyone. They called the local Pradhan who was also not allowed to enter the house belonging to a Hindu family.
On Saturday, at about 2:30 am, foot patrolling party including SI Sudan Singh along with one more trooper went to check the spot but spotted a mob of approximately 20-25 persons who gathered there and on seeing the BSF party, they started pelting stones in which one of the operation party personnel received injury.
The BSF party could hear the sound of digging inside the premises and immediately the same was conveyed to the Coy Commander. On this, the Company Commander along with other troops rushed to the spot. On seeing the arrival of forces, the miscreants fled away from the spot. Further, Company Commander along with troops entered the suspected house and noticed the floor of the house was already dug out with marks of Ganja drums.
The operational party recovered 2 packets of dry Ganja (approximately 5 kgs) inside the house. The police were approached so that further actions are taken against the accused. FIR has been lodged against the owner of the house.