The BJP national general secretary Ram Madhav, who was here to attend a party meeting expressed his confidence that the BJP will form government in all the three North-eastern States where election was held recently.
"Most of the exit poll results are in our favour, so it is natural for us to be happy but we would like to wait for the final numbers to come out on the third (of March)," said Madhav.
He also expressed that not only Tripura but BJP will also be a part of the government in Nagaland and Meghalaya where elections were held a day ago and counting will take place along with Tripura on March 3.
"We are sure of being a part of the next government in Meghalaya and Nagaland also," said BJP national general secretary Madhav, who was accompanied by Assam Finance Minister Himanta Biswa Sarma, who is also the Tripura election in-charge of the BJP.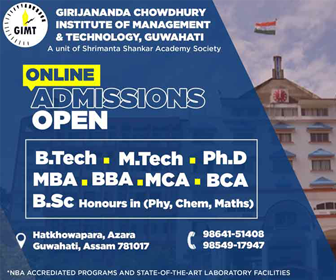 Meantime, speaking on national issues, Madhav emphasised on the corruptions that took place during the UPA rule where the Congress leaders and their close relatives were allegedly involved.
He also raised that only today, former Union Finance Minister P Chidambaram's son Karti Chidambaram was detained by the CBI in a money laundering case related to a TV channel.
Madhav said, "Law is taking its own course, and lets all allow the process to go on. Had it been vindictive it would have happened on the first year of our government formation. It took four years because through due legal process this has happened. The agencies have followed diligently the process and came to a conclusion."
P Chidambaram served twice as Finance Minister in the Congress-led coalition government at the Centre. He has been a vocal critic of Prime Minister Narendra Modi and current Finance Minister Arun Jaitley.
Congress spokesman Randeep Singh Surjewala tweeted that the Narendra Modi government was continuing its "vendetta" against Chidambaram, and called the arrest a diversionary tactic to hide "scams and colossal corruption".
In May, police raided the homes of Chidambaram and his son as part of the probe into approvals of foreign investment proposals.