A day after the BJP-IPTF registering a thumping victory in the Left –ruled Tripura, supporters of the two parties on Sunday unleashed terror across the State by attacking the CPI (M) workers  and its offices.
The Tripura CPI-M alleged at least 240 leaders and workers of the party were injured in post-poll violence "sponsored by BJP and IPFT supporters" across the state and nearly 100 party offices were ransacked or burnt since election results were announced on Saturday.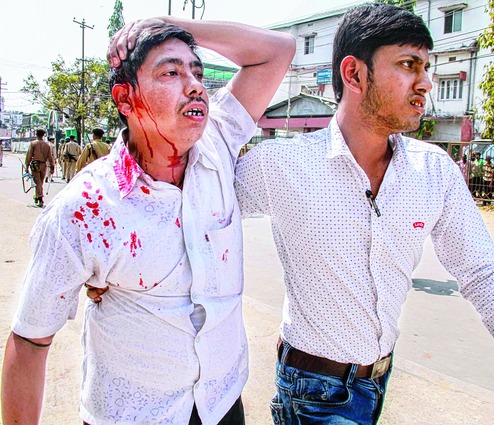 A delegation of the CPM, which bit the dust in the Assembly election after 25 years of continuous rule, met director-general of police A.K. Shukla on Sunday evening and sought his intervention to ensure immediate stop of "terror", The Telegraph reported.
CPM state secretary Bijan Dhar said the DGP had assured them to take steps and ensure the safety of the CPM cadres and leaders.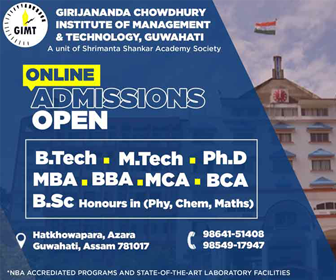 "We condemn such violence and terror tactics. Even women were not spared. They have burnt, grazed or captured our party offices, labour union offices and even the homes of prominent party workers in different parts of the state," he alleged.
Dhar said his party had sought administrative intervention in all subdivisions.
CPM office secretary Haripada Das said that data was still being collected from different subdivisions but initial figures revealed that 95 party offices were attacked, many of which were "burnt, locked, ransacked or looted".
Sources said suspected BJP-IPTF supporters allegedly set ablaze the houses of CPI (M) leader Kartik DebBarma and Ganesh Debbarma at Amarensra Nagar in Moharamer and at Jangiliapara in Khumlung.
Two persons were injured at Pekusara under Pani Sagar subdivision when suspected BJP-IPTF supporters attacked them at on Sunday. They also allegedly torched the residence of CPI-M leader
BJP-IPTF supporters also allegedly torched a CPI-M office at Brajapur under Sarilum LAC and ransacked Mohanpur subdivision office of the party.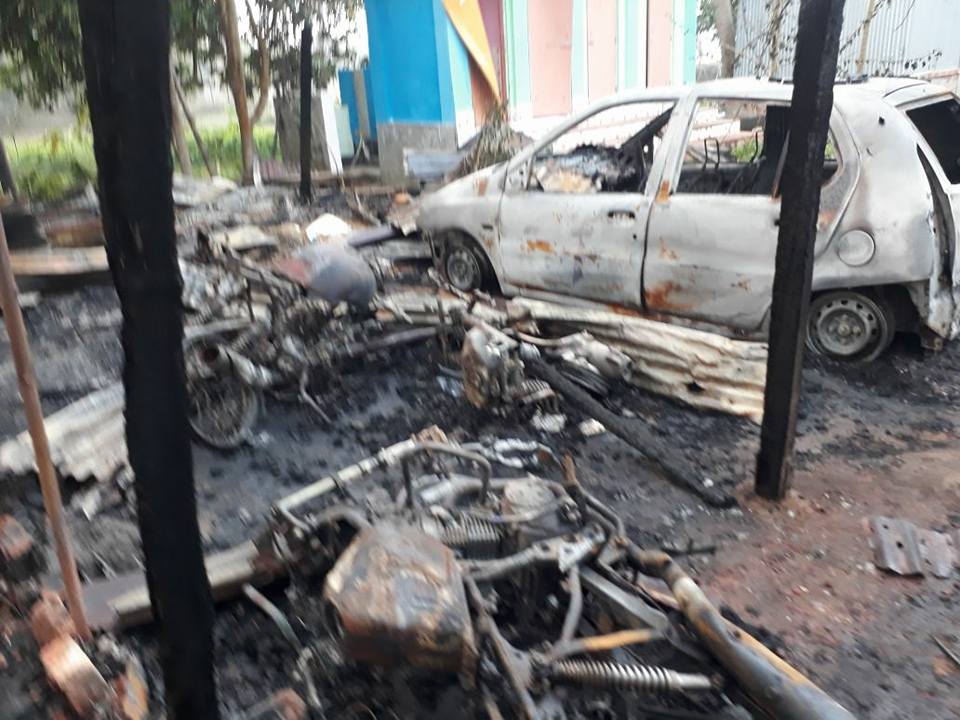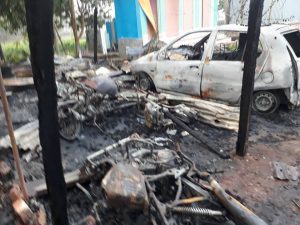 On the issue, superintendent of police (control) Pradip De admitted that there were "reports" of small clashes in a few parts of the state.
"Due action is being taken wherever such information is being reported," he said.
However, the police denied knowledge of any political murder.
De said that one Kanchan Talukdar, 50, was killed in an altercation over a land dispute with his neighbour Swapan Debnath while the two were working in a paddy field at Jirania on Sunday.
"We have been unable to find any political connection in the case so far," De said.