The Tripura Journalists Right Protection Forum (TJRPF) on Sunday decided to withdraw its six month old agitation demanding CBI investigation into the murder of journalist Santanu Bhowmik on September 20 and journalist Sudip Dutta-Bhowmik on November 21 last year.
The decision to withdraw their agitation was announced by veterans in the field Subal Dey and Pranab Sarkar on Sunday.
Also read: Tripura Govt to hand over scribes murder cases to CBI
Notably, the first policy announcement made by newly elected Chief Minister Biplab Kumar Deb after the Bharatiya Janata Party- Indigenous People's Front of Tripura (BJP-IPFT) government assumed office was handing of the investigation of the killing of two journalists in the State by the Central Bureau of Investigation (CBI).
The erstwhile Left Front government did not pay any heed to the demand raised by the journalists' body of the State forcing the journalists to launch an agitation.
The decision to withdraw their agitation was taken in a general body meeting of TJRPF held at the Agartala Press Club on Sunday.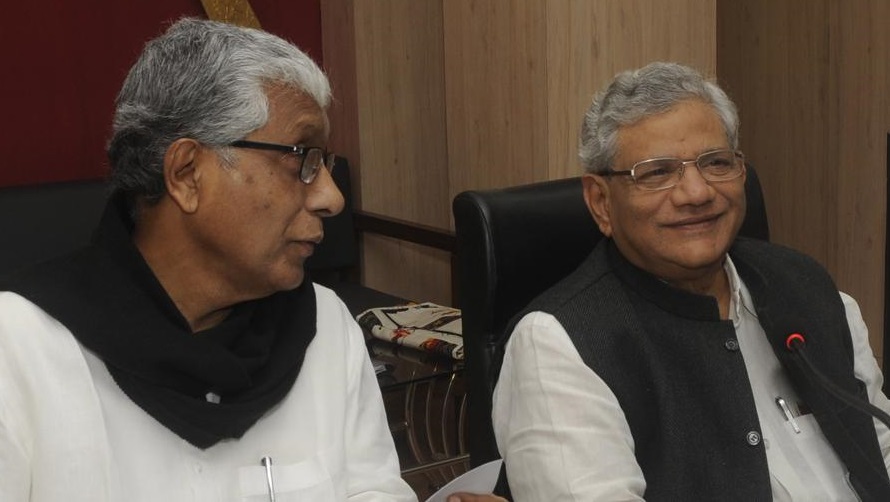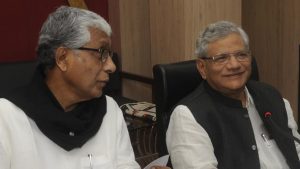 CPI-M delegation visits violence-hit areas: Meanwhile, a delegation of the Communist Party of India-Marxist (CPI-M) led by party's general secretary Sitaram Yechury paid a visit to those areas that witnessed sporadic violence after the elections.
Former Chief Minister Manik Sarkar; two parliamentarians, Sankar Prasad Datta and Jharna Das Baidya; former Deputy Speaker Pabitra Kar and other leaders of the party were also part of the delegation that visited areas under Mohanpur, Jirania and Sadar sub-divisions.
Several party offices were allegedly ransacked or torches after election results were declared on March 3 last.
The team also visited the residences of some CPI-M supporters whose houses or business establishments were allegedly vandalized in the aftermath of the election results.
The Left leaders also interacted with the family members of the affected cadres.
The delegation also visited Gobind Ballav Pant Hospital in Agartala and interacted with some injured party workers, who sustained injuries during post-poll violence.