A rail engine with 15 coaches crossed the Bogibeel Bridge on Monday during inspection by the team of Commission of Railway Safety (CRS).
The safety team is inspecting the entire route from Dhamalgaon rail station on Dibrugarh side to Tangani rail station on Dhemaji side by running rail engine with the coaches on Monday
Also read: NF Railway conducts speed test at Bogibeel bridge approach road
According to railway officials, the train speed was between 120 km and 140 km per hour.
A railway official told Northeast Now that before the inauguration the bridge, it is important to run the train on trail basis.
On October 3 last, the first speed test with a rail engine from Dhamalgaon rail station to the southern approach of the Bogibeel was carried out.
Earlier, track machine was run on the bridge on September 20 last to complete some of the track work.
Some other tests on the bridge like passing wagons with maximum capacity load/weight are likely to be done very soon before final commissioning of the bridge.
According to railway sources, the entire works will be completed within October except the Road Over Bridge (ROB) near Dhamalgaon.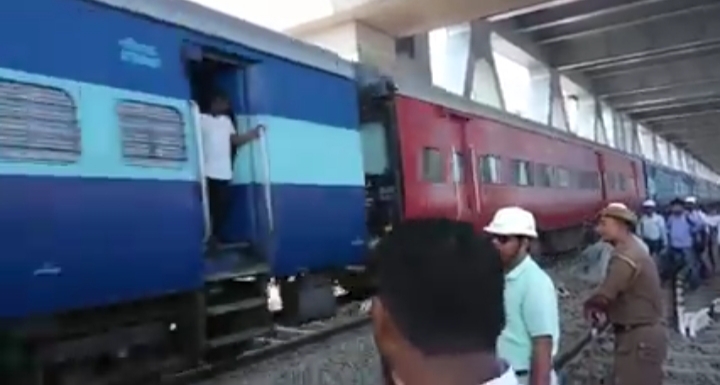 Spanning 4.94 km the Bogibeel Bridge over the Brahmaputra is going to be the longest rail-cum-road bridge in India.
The Bogibeel bridge that will connect the twin districts of Dibrugarh and Dhemaji is likely to be completed by this year end.
The bridge will usher in a new era of economic development in the region, apart from strengthening national security in the border areas.
The bridge is expected to be commissioned by the end of this year.