Former Nagaland Chief Minister TR Zeliang on Monday wrote to the National Investigation Agency (NIA) requesting to defer the appearance date on March 13.
Zeliang in the letter written to the central investigating said that it would not be possible for him to appear before the NIA in view of the Assembly session commencing from March 13.
Also read: TR Zeliang writes to NIA, says, 'Can't appear before NIA on March 13'
The NIA summoned former T R Zeliang for questioning in connection with an alleged "tax collection and terror funding" case.
Zeliang has been asked to appear at the National Investigation Agency headquarters in New Delhi on Tuesday with relevant documents.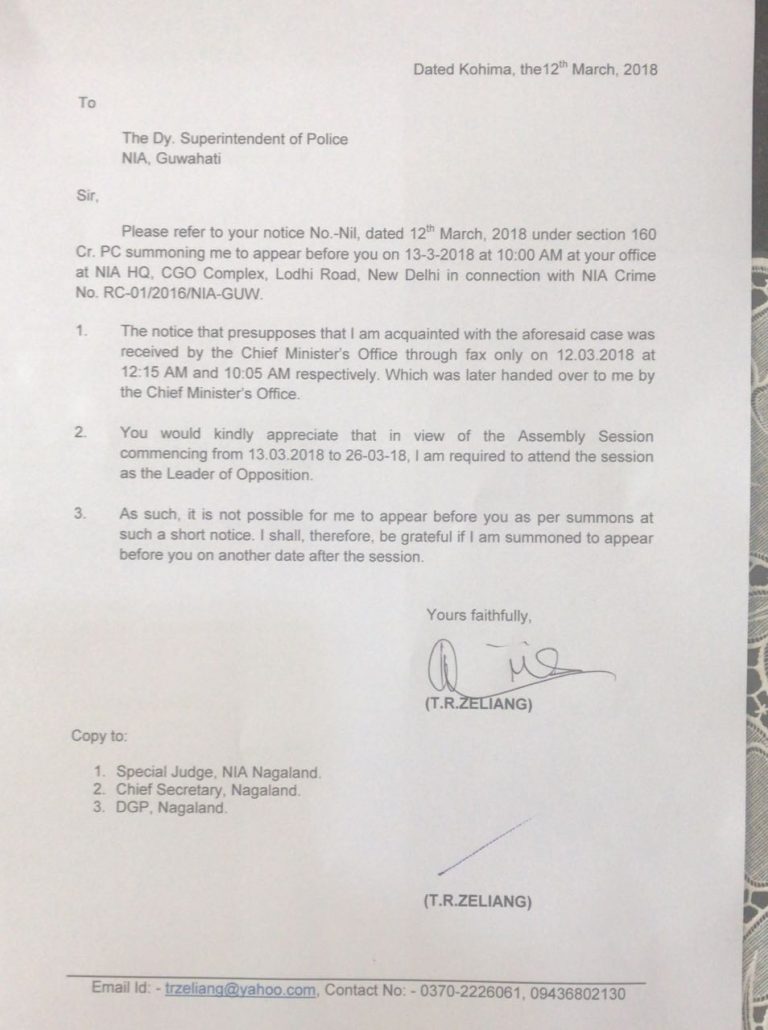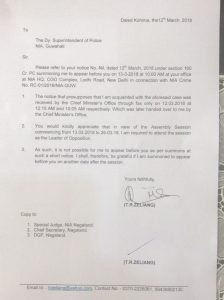 Replying to the summons notice, Zeliang on Monday forwarded a letter to the Deputy Superintendent of Police, NIA Guwahati whereby he expressed his inability to appear before it on March 13 since he is required to attend the assembly session as the Leader of Opposition.
"In view of the assembly session commencing from March 13 till March 26, I am required to attend the session as Leader of Opposition," Zeliang said in the letter.
Furthermore, Zeliang said that the notice was received by the Chief Minister's Office (CMO) through fax only on March 12 afternoon which was later handed over to him.
"As such, it is not possible for me to appear before you as per summons at such a short notice. I shall, therefore, be grateful if I am summoned to appear before you on another date after the session," Zeliang said in the letter.