The BJP and the Congress have declared their lists of candidates for the much anticipated Town Committee election for Karbi Anglong and West Karbi Anglong districts.
The Town Committee election in the twin districts of Karbi Anglong has become a low intensity war between the HAD and Mining Minister, Sum Ronghang and Chief Executive Member (CEM), Karbi Anglong Autonomous Council, Tuliram Ronghang.
At the prodding of the minister a particular BJP ticket aspirant, who later withdrew from the race due to ill health, was made to file his application papers with the BJP after the deadline set by the party has past and his name inserted in the printed list of BJP ticket seekers for Diphu Town Committee in handwriting.
This was done for rivalry against a BJP ticket aspirant who allegedly belonged to the lobby of CEM Ronghang.
The BJP list includes candidates as follows: Diphu, Ward (W) I- Haradhan Ghosh, W II Pratibha Das, W III Diganta Gogoi Purkayastha, W IV Sadhana Rongpipi, W IVA Debendra Tokbi, W V Semson Terang, W VA Rah Kro, W VI Minu Teronpi, W VIA Simon Phangcho, W VII Mira Tissopi, W VIII Rangmukrang Ronghang, W IX withheld and X Lunse Timung.
Congress list for Diphu: W I Rajendra Terang, W II Manoj Dey, W III Digen Timung, W IV Bikram Hanse, W V Sarkiribinie Hanse, W VI Nobin Rongpi, W VII Khoya Sing Kro, W VIII Rajesh Ronghang, W IX Rajen Teron, W X Deben Teron, W XI (IVA) Sagar Chetry, W XII (VA) Moja Sing Tisso, W XIII (VIA) Son Sing Teron and W VIV (VIIIA) Jen Sing Timung.
For Bakalia Town Committee, the  BJP list includes: – WI Hemsing Teron, WII Miniki Engtipi, WIII Gautam Banik, WIV Anita Saikia, WV Pranjal Sharma, WVI Raju Terang and WVII Bijoy Hanse.
Congress list for Bakalia – W I Rupa Rajkhowa, W II Bijoy Terang, W III Longki Kathar, W IV Amar Hazarika, V Mridul Bhuyan, W VI Bidya Sing Rongpharn and W VII Kajek Hansepi.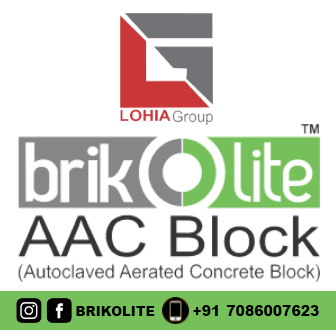 Bokajan, BJP, WI Silpi Sikha Chiring Dowari, WII Minu Das, WIII Babul Das, WIV Rajat Das, WV Binod Kumar Shah, WVI Rajiv Bardhan and WVII Sundor Engti.
Congress list for Bokajan Town Committee, WI Dipankar Gogoi, WII Bishnu Nandi, WIII Bhaskar Das, WIV Surajit Deb, WV Md. Anamuddin Ali, WVI Md. Nazim Uddin, and WVII Jitu Kumar Baruah.
BJP list for Howraghat- WI Pratap Handique, WII Bidyasing Teron, WIII Ramesh Kemprai, WIV Sajat Deb and WV Meenu Sonar.
Congress list for Howraghat- WI Pada Ram Koch, WII Raghunath Das, WIII Ashok Hasnu, WIV Sanjib Deb and WV Devanand Pator.
BJP list for Langhin Town Committee- WI Khagen Daimary, WII Kamal Brahma, WIII Debeswar Hazarik, WIV Konglong Kro, WV Dharmeswar Basumatary and WVI Ripin Daimary.
Congress list for Langhin town committee, WI Paban Das, WII Dadhi Ram Medhi, WIII Nirmal Chandra Hazarika, WIV Kungri Tokbipi Baruah, WV withheld, and WVI Mintu Bora.
BJP list for Dokmoka Town Committee, WI Rebika Engtipi, WII Shintu Chanda, WIII Prahlad Timung, WIV Biren Sing Teron, WVI Rupsing Tokbi and WVI Sarlongki Tisso.
Congress list for Dokmoka, WI Kamal Singnar, WII Ranjit Teron, WIII Kangbura Timung, WIV Phukan Ronghang, WV Joshila Momin and WVI Robinson Singnar
In West Karbi Anglong there are three Town Committees, namely Dongkamukam Town Committee, Hamren Town Committee and Baithalangso Town Committee.
The Candidate list of BJP for Baithalangso- WI Headsing Bey, WII Jenting Kro, WIII Chitra Bahadur Newar, WIV Harsing Rongphar, WV Beautiful Tokbipi, WVI Chandra Ronghang, and WVII Pradip Terang.
The Congress list is as follows, WI Mongalsing Senar, WII Jemeson Terang, WIII Bidyasing Teron, WIV Biren Teron, WV Chesong Hanse, WVI Dhaniram Engti and WVII Sarjee Kramsa.
BJP list for Hamren Town Committee is – WI Basa Teron, WII Longkendra Hanse, WIII Biren Tisso, WIV Lahorsing Kro, WV Dilip Hanse, WVI Purnima Hansepi and WVII Headsing Rongphar.
Congress list for Hamren Town Committee is –WI Santa Teron, WII Babu Tokbi, WIII Longsing Ronghang, WIV Joysing Phangcho, WV Helen Tissopi, WVI Ruplin Enghipi and WVII Longwel Phangcho.
BJP list for Dongkamukam Town Committee is- WI Rensing Timung, WII Telishram Ronghang, WIII Jitu Terang, WIV Serlongki Bey and WV Joelson Tokbi.
The Congress list of candidates for the same is- WI Jesual Bey, WII Jacob Timung, WIII withheld, WIV Harsing Rongpi and WV Lalit Sing Tokbi.
Regional parties contained in Karbi Anglong and West Karbi Anglong, Autonomous State Demand Committee (ASDC) has yet to declare its list of candidates for the Town Committee election and Hill State Demand Council (HSDC) has declared their list.