All the seeded players sailed smoothly to the next round in the 3rd Guwahati Open Junior Tennis Championship 2018-19, organised by Guwahati Lawn Tennis Association (GLTA), at RG Baruah Sports Complex, Nehru Stadium played in Guwahati on Monday.
The championship, organised for both Boy's and Girl's Singles, in the age group under – 12, 14 and 18 years categories, is sponsored by Oil India Limited, Pride-East Entertainment Private Limited and co-sponsored by Wilson, Spinway and Zevan.
Also read: 3rd Guwahati Open Junior Tennis Championship 2018-19 kicked off
Monday's RESULTS:
BOY'S SINGLES – UNDER 12 YEARS (3RD ROUND) – Rajdeep Hazarika bt. Kangkan Pegu 6-1, Chandogya Pathak bt. Bahin Deka 6-0, Raunak Kashyap bt. Maharishi Parag 6-0, Ayanav Kashyap bt. Sudipta Pratim 6-1, Almas Ahmed bt. Ayan Bhuyan 6-1;
BOY'S SINGLES – UNDER 14 YEARS (1st ROUND) – Aditya Choudhory bt. Bahin Deka 5-0, Prasurya Borgohain bt. Arhant Manas 5-0, Dhimant Dutta bt. Abyan Zaffar 5-1, Jonak Dutta bt. Kangkan Pegu 5-0, Sami Ali bt. Pritish Kashyap 5-0, Darsh Dutta bt. Sohil Ali 5-3, Lallawnzuala bt. Rajdeep Hazarika 5-3, Prince Paul bt. Ramanuj Talukdar 5-4, Aditya Tewari bt. Abhinav Kashyap 5-0, Trivayan Dutta bt. Pharaw Basumatary 5-3, Biswajeet Das bt. Karanjal Das 5-3, Robert Lalrinawna bt. Arjit Behra 5-0, Rajdeep Deka bt. Purnajyoti Bora 5-2, Rahat Rehman bt. Ayush Dhar 5-1, Chandogya Pathak bt. Subendu Parida 5-1, Manyo Miri bt. Eshan Dutta 5-2, Samridh Chouhan bt. Sandril Gogoi 5-1, Ayan Bhuyan bt. Naman Agarwal 5-0, Sudipta Pratim bt. Gaurav Sonowal 5-0, Rishav Dey bt. Uditya Barua 5-2;
BOY'S SINGLES – UNDER 18 YEARS (1st ROUND) – Kritanta Sarma bt. Robert Lalrinawna 6-0, Ojas Hazarika bt. Rishav Dey 6-2, C. Lalnuanawma bt. Prince Paul 6-4, Jigyashman Hazarika bt. Sami Ali 6-0, Aditya Biswas bt. Kaushik Deka 6-1, Bikash Baishya bt. Kaushik Sarma 6-3, Anchit Gogoi bt. Abyan Zaffar 6-0, Abhigyan Barua bt. Darshan Goswami 6-2, Samarjeet Singh bt. Arjit Behra 6-1, Varun Kalita bt. Samridh Chouhan 6-3, Harshad Bora bt. Genes Bora 6-0, Preetam Barua bt. Sidhanta Deka 6-2, Arunesh Bora bt. Rajdeep Deka 6-0;
GIRL'S SINGLES – UNDER 12 YEARS (1ST ROUND) – Jaya Boro bt. Harshita Choudhory 5-0, Kabyanjali Hazarika bt. Chahat Chetia 5-4, Arshia Kaur bt. Sadiya Masroor 5-2, Aanansha Olomyoon bt. Kinnari Bora 5-3, Soni Prajapati bt. Kameswari Muvvala 5-1, Suzaeen Afroj bt. Artika Barua 5-2.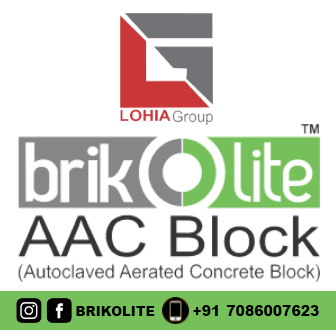 This was informed by Kalyan Das, president of Guwahati Lawn tennis Association.